We had a few options on destinations today. I'd thought about Ayr and then Culross (sorry Hazy), maybe even Kirkcaldy. Eventually we went to none of these, but turned up in Hamilton – Capital city of South Lanarkshire. We parked in the retail park and walked along to the mausoleum. Isn't it a pity that this monument to a man's belief in his immortality is falling into disrepair. Yes, I know it is the Lanarkshire tower of Pisa and is subsiding due to mine workings. I can also understand that it would take the council a lot of money to repair the damage from wind and weather, not to mention the damage from vandalism. However, If this were a private building, that same council would be quick to take the owner to task for allowing a grade A listed building to get into this state without taking any precautions. It doesn't look as if the council have done anything other than to put up four spotlights and a chain link fence. Is this the best that the Capital City of South Lanarkshire can do to protect the Duke of Hamilton's heritage.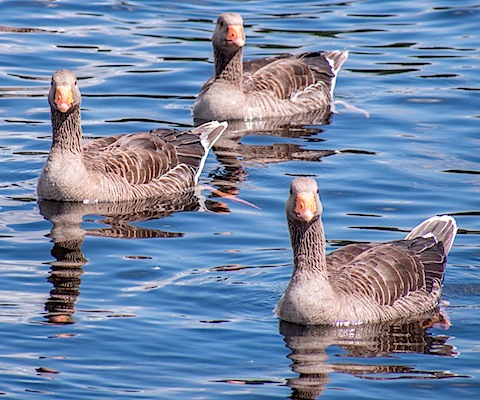 After walking around the mausoleum we wandered down the path under the M74 through to Strathclyde park where we were investigated by some geese that thought we had food for them. Unfortunately they were wrong, but maybe that's what made us hungry ourselves, so we headed back to Hamilton City Centre for a coffee and panini. On our way back through the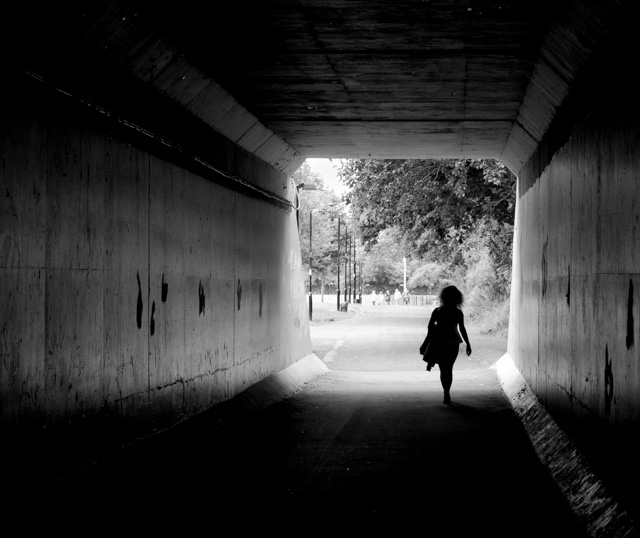 M74 underpass, I grabbed a quick shot of a girl walking ahead of us just as she broke into the sunshine. I tried quite a few different versions of the shot, but finally settled on a high contrast version with deep blacks and bright whites and very little in the way of mid-range greys.
Back home we still managed an hour or so in on and off sunshine before it was time for me to make dinner. Best laugh of the day was a text from Hazy to say that she had finally got the card we sent from Venice. It was posted on the 17th of June and this is the 15th of July. Almost a month.