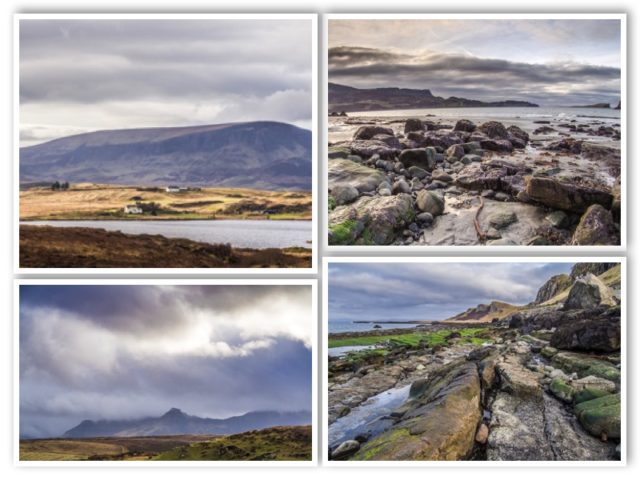 Driving to Skye always makes me think of the John Mayall track, Vacation.  Not quite ten hours, but more than seven hours pounding the asphalt, travelling north-west.  Average speed, just over 42mph, but that's because we are driving on 'A' roads for the most part.  In the seven hours we travelled, we could have flown to Italy, Malta or Cyprus, but we drove to Skye.  Weather – worse, scenery- no contest!!
Arrived just after 5pm after starting on time at 10am.  Just missed seeing Harry Styles for One Direction getting out of a helicopter at the Old Man of Storr.  Such a pity, even if I don't know who Harry Styles or One Direction is!
Went for a walk to Staffin shore to relieve the aches in my legs and succeeded in doing just that.  Got some photos from the shore to bolster the pics from Loch Mealt that I took earlier.  Wish I'd brought my full size Manfrotto tripod, but the mini version worked well.
Chicken Curry for dinner tonight with a strong whisky and  a beer to finish with.
Hoping for a lazy start tomorrow and not too much driving.