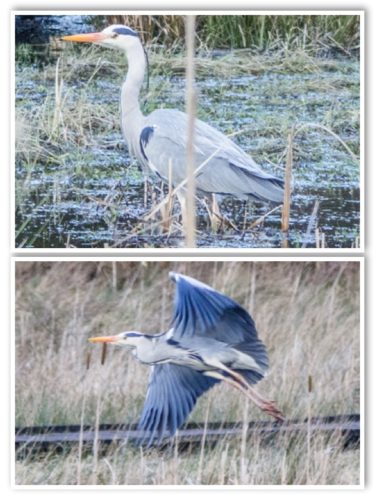 Out just before 8am to take the car to the garage for its MOT.  It was looking good after its wash and brush up yesterday.  One of the good things about having a wax wash was that I didn't really have to scrape the ice from the windscreen, all I had to do was wipe it off.  It's probably worth the extra 50p for the wax.
After we got home from the garage and had breakfast, I got my selection of photos for Fred and Val ready, then Scamp gave me a lift to the town centre.  Usual coffee and setting the world to rights was put on hold because Costa's coffee machine was out of order.  After an hour or so the repair was completed and it was business as normal.  Having achieved a quorum of the UBI club, we arranged a prospective date for a meeting, so at least something was done.
I got the phone call to come and collect the car, because once again it had passed as fit for the road with a couple of advisories.  We had completed the UBI business and finished our coffee, so I phoned Scamp and picked up the car.
Went for a walk to St Mo's and got the two swift shots of Mr Grey before turning for home, because it was a really cold wind.   Scamp made Prawn & Pea Risotto for dinner and we tried the coconut ice cream, but declared it wanting, so it will go down the pan when its all melted.  We think it would taste better made from cream rather than yoghurt.
I'm beginning to miss the sketch-a-day I've been doing for the last month, and really need to get back putting pen to paper.  I may get the chance tomorrow, but we'll have to see how the day pans out first.