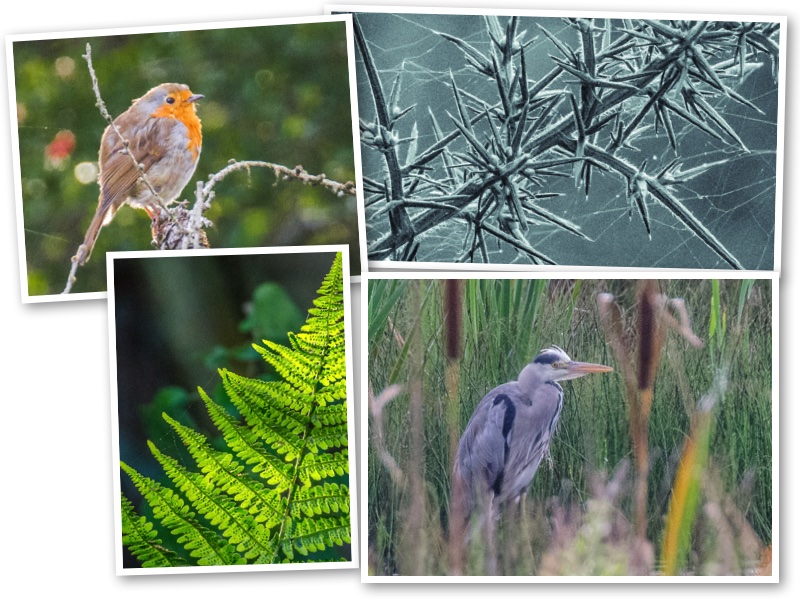 I'd planned on having a lazy day with little or no driving and that's exactly what I got. It was a sunny morning then the rain came and went off and came on again and went off and so it continued all day, so at least I didn't drive.
I frittered away most of the day on trying to install an upgrade to Windows 10 on the Linx. It was never meant to go on these little tablet computers, but I've never let that stop me in the past. The problem is that the main 'drive' only has 32GB bare, so once windows is in, there's about 20GB left. The installer needs 16GB and there's no way on this earth that I can get that amount of free space on the drive. It just wasn't meant to be, but to quote Mr R, it's now become a 'wee challenge'. After spending most of the afternoon on it, I think I may be nearing a solution, but just in case, I've made a backup of the working system. I'll probably make another backup tomorrow with a different backup prog. Belts and braces, that's me. It felt good to go through all these hoops, something of a reality check. You get so blasé about installing upgrades without a second thought on a Mac. It's nice to know that with all it's bells and whistles, Windows 10 is still a piece of Microsoft junk. Nothing ever works on it. All these whingers who write copious bleating complaints about a Mac OS that slows down their computer want to have tried installing Windows on a home-built PC. Then they would know about grief. Windows 10, puts you back in the driving seat. Just the seat mind you, there's no engine and they forgot to put in the fuel tank. The wheels are available as an optional extra. Steering wheel? You mean you were thinking about controlling it? No way!
I did go out into the open air in the afternoon and shot a few birds, photographically speaking. Mr Grey was over at St Mo's so I had to go over and annoy him, then there was this little robin who looked so solemn and downtrodden, maybe he was taking time out from updating his laptop too. Then there were some jaggy things. Thorny branches. Maybe it's just the way I'm feeling, but they seemed to sum up my mood today.
Tomorrow we're hoping to go swimming in the morning and then I've got the physio in the afternoon. Maybe, just maybe, I'll return to backing up and updating my PC with Windows 10 Anniversary edition. It'll be crap like the rest, but I've got to give it a chance. Then I'll go back to the Mac to get some real work done.