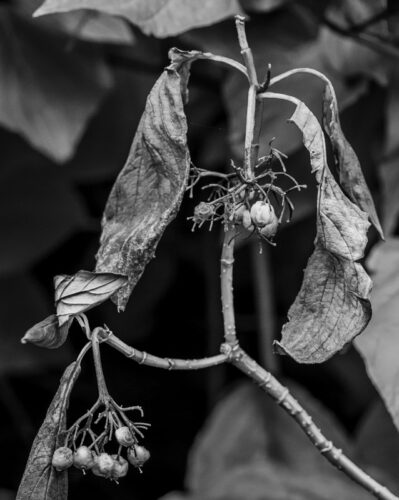 You know the kind of thing. Promised a lot, but didn't deliver.
Yesterday I signed off with "Off to Larky tomorrow with a bit of luck to get Scamp's new contact lenses." I never like to predict how things will go. It's rather like tempting fate, I feel. That's why 'with a bit of luck' is there. Just to say "This is how I think things will work out. My plan. However, things may change." I'd planned to take Scamp to Larky to pick up her contact lenses and her new glasses, then I would drive down to Millheugh, park and go for a quick walk across the Avon and take some slow shutter shots of the Powforth Burn. Two things prevented that. The first was that although the lenses were at the opticians, the glasses weren't. The second was the weather. It was dull, really dull and the name of this blog is "It's all about the Light" and it is. For a decent photograph you need the right light. Not necessarily bright sunlight, but at least a bit of directional light to give some shadow detail. There was none today, so rather than make two trips we decided to wait until tomorrow, then we might go to Larky DV (Deo Volente – God willing).
That left half a dull day. We eventually got ourselves sorted and went for a walk to Condorrat to buy some eggs. Lovely eggs with bright orange yolks. Worth the money and the walk. We intended walking down to the shops to get some odds and ends to make tonight's dinner which was a low cal pasta carbonara. Just as we were walking down the road past St Mo's park, the school was coming out and Scamp opted instead to take the eggs safely home rather than face the hordes of ignorant 'children-and-young-people' who are happy to push you out of their way. I don't like them either, but they're like dogs in that they can sense fear. I know that the safe way past is to push back. Sharp elbows and the occasional "Sorry!" with an insincere smile as one of them stumbles, works wonders too!
Didn't need the sharp elbows today, so I must have met these C&YP before. Queues at the shops are much less frequent these days. I don't know if the shops are becoming more complacent or if the customers aren't quite so frantic as they were. Masks are still the order of the day and we're still warned to keep 2m distance, which nobody does. It's totally impractical in passageways that are less than 2m wide. What they need is one long travelator like they have in Yo Sushi. You'd just stand on your little pad on the conveyer and be transported round the shop at a sedate pace allowing you to select your items as you pass. I think I'll suggest it to M&S.
When I got back I went for a circuit of St Mo's and got today's PoD on the way back. I called it Dangleberries, because there are berries and they're dangling. Not for any other reason, of course.
Dinner tonight was inspired (copied) from last night's Tom Kerridge repeat series Lose Weight For Good. I don't think it will make me lose weight, but the pasta carbonara (without eggs, Hazy!) was interesting and tasty. Scamp accidentally bought the book on Kindle today and I think it's worth the money. A few worthwhile recipes to take us in a new direction or two will be fun. I've spent half the evening trying to copy it, unsuccessfully.
Watched the end of series 2 of Line of Duty. It's now our duty to start series 3 ASAP.
To reiterate: Tomorrow we might go to Larky DV. However the walk and the photos may have to wait because apparently it will be tipping it down.