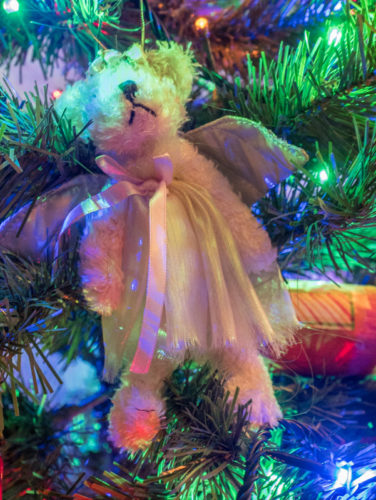 Tonight we said goodbye to salsa and a lot of friends. Maybe not for ever, but for the foreseeable future.
The day started me making a loaf at around 9am, just after making breakfast. Next, a valiant attempt to clear up the living room and fit six chairs round a four legged table. Not quite squaring the circle, but something like it. After that, and a fair bit of bad grace on my part, I settled down, apologised and waited until Gems had arrived for their Christmas party before heading off to Larkhall to get my new glasses which are remarkably like my old glasses but only cost me £30 for undisclosed reasons. Mumbled explanation was that it was because "I hadn't had the old ones for long and I'd lost them, so there were simply replacements …" No, it didn't make sense to me either. However I was happy to tap my card and pay the £30.
Drove home via The Fort (I think I should try to get a room there. It seems I'm there more often than I'm at home) the visit was also for undisclosed reasons. Grabbed a photo of the bronze deer that decorate the place, but I wasn't sure they'd make it to the PoD and I was right. Back home, PoD went to Fairy Nuff in her rightful place on the Christmas tree.
After dinner I think we dragged our feet a bit, not really wanting to go out to the STUC building for the last time. It was one of Jamie Gal's exuberant Party dance classes. He makes up the most interesting and at the same time chaotic games for these nights. Tonight's games went from the usual dancing with glow sticks and grab the Christmas hat to Dancing with Crackers(?!) and Stick the Nose on Rudolph. A bit like pin the tail on the donkey, but more manic and with salsa moves buttonholed in.  Finally the big hand went to 6 and the little hand went halfway between 8 and 9 and we had to go and speak to the man who has become more than a teacher, and more than a friend for the past 12 years. He's become an institution. We both think he was expecting our bombshell.
The class is moving to Record Factory in the new year because the STUC building is being demolished to make way for yet more student flats. The Record Factory is less than ideal as a venue and too awkward for us to travel to every week. Jamie is becoming more sought after by universities throughout the country and beyond, which means he'll be teaching salsa less and less. Although we will both miss his manic humour and teaching style, we have possibly found a new ballroom class in Cumbersheugh and that will be a boon on cold snowy nights. I think this is what you could call a Perfect Storm. Everything that could go wrong is going wrong.
Tomorrow we may go in to Glasgow to join the merry throng looking for pre-Christmas bargains of which there will be few!