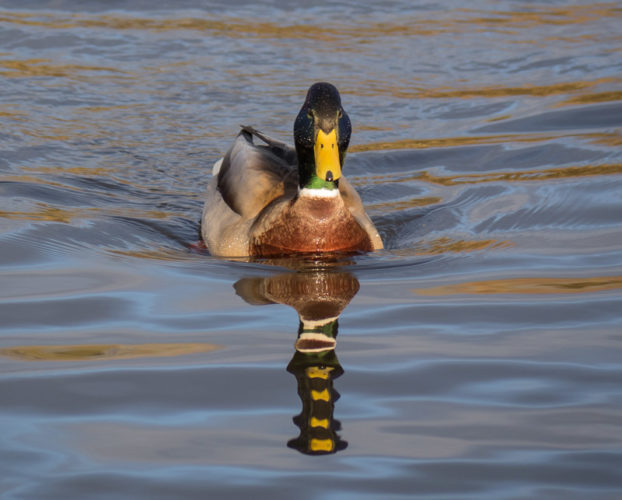 The sun came out to play today and so did I.
Late rising this morning again because it had been a late night last night again. After talking to Hazy in the morning, and trying to remember details of The Ocean At The End Of The Lane, we had breakfast. All the while the sun was getting higher in the sky and after breakfast I simply had to go out and get some photos.
The LBJ was a bit tired (like me), so I plugged it in to charge and took the E-M1 with a zoom and the old EPL-5 with the fisheye lens and trotted off round St Mo's. Fed the ducks and grabbed a couple of shots of a goosander and a mallard then went for a walk in the woods.
Found lots of tiny little fungi, smaller than my pinkie nail, but couldn't quite keep them in focus. Finally moved on and got some shots looking straight up with the fisheye, the reason I'd brought it! Then I noticed the light coming through the trees and took a few of that with the same lens.
Finally headed for home where Scamp had put the coffee maker on! Thank you so much S.
After an initial look through the photos, and assuring myself there was a PoD in there, we drove in to the Byres Road to the Record Factory where music was playing, the DJ was there, but there were no dancers! Eventually Scamp and I filled the floor by ourselves and gradually, very gradually, people started to drift in. The new area for dancing isn't nearly as big as the one we were used to in the Record Factory, but at least there are no cross-head screws sticking out of the floor! By the time we left there were about 10 people, not ten couples, just people there. Maybe it was the cold tonight, maybe there were Christmas parties on, whatever, there weren't may people wanting to dance salsa. Plenty of cars parked everywhere, we had been lucky to get a space. Don't know what the problem is.
Dinner tonight was a plate of soup then custard and prunes. Not a banquet fit for kings and queens, but perfectly adequate which amused JIC when he phoned.
PoD is the shot of the mallard with the lovely reflections.
Tomorrow is Scamp's Christmas party for Gems, so I'll probably help with that and then go somewhere quieter.