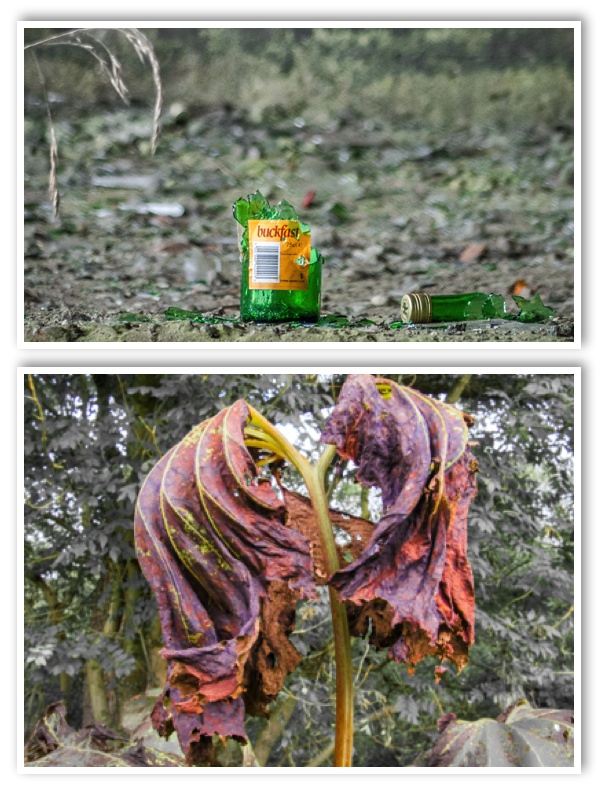 Scamp was out this morning having coffee with her niece.  This gave me time to sit and swear at both WordPress and Galleria.  WordPress provided the bad plugin I wrote about yesterday and Galleria is a gallery making piece of software I've use for a few years now.  Galleria works well.  WordPress works well. The problem is that they don't work well together.  This morning I made them both shake hands and play nice together.  It took a lot of swearing and a fair bit of trial and error, but they did eventually produce a decent photo gallery in my WordPress blog.  Like my pal Val says, it was "a wee challenge".  Now that I've managed to do it more than once, I'm quite happy to let it go and revert to the simple gallery I made last night.  Time wasted?  Yes, but a couple of lessons learned.  You should learn something new every day.
In the afternoon, I started cutting down a rogue tree growing out of the wall at the corner of the back garden.  Once I'd dumped the cuttings in the council dump, I went for a walk along the Luggie Water to find some photos.  I had thought to go to the free day at the Scottish Airshow at Ayr, but it was the thought of standing in the rain watching for the 'airies' descending through the clouds and then disappearing again into them, wishing that it was a lovely sunny day with the 'airies' shining against a blue sky.  It had rained on and off all day and there was no sign of a letup.  With that said, we decided not to go.  We should have, because at 4pm, the sky started to clear and the sun came out.  Unfortunately the show was due to start at 5pm and it was too late for us to get ready and drive down to Ayr to see the 'airies'.  Oh well, a walk along the Luggie would have to do.  I liked the light on the 'Bucky' bottle under the road bridge and with a bit of post processing the gigantic 'rhubarb leaves' looked quite impressive.
Don't know what we're doing tomorrow, because it looks like wall to wall rain.