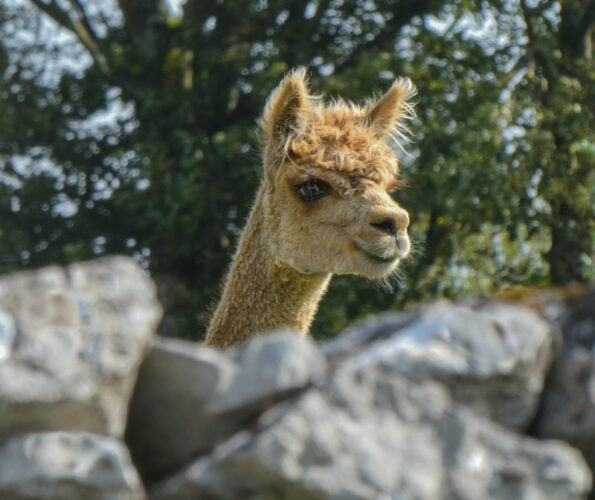 That's how Sim described it and that's how it felt.
After breakfast and coffee JIC drove us in to Kirby Steven. Walked through the town and then up the hill past the cricket ground in beautiful sunshine, then up, up and even more up we went round the quarry and eventually finished up beside a field with two alpacas, or maybe they were llamas. I didn't know the difference. They made this really strange whistling sound, not at all like any of us expected. We declared at that point that we had reached our target for the day and headed back down, down and further down that hill. walked back through the town and then drove to the Coop where we bought supplies for tonight's dinner. I'll remember it as having the slowest self-service till I've ever used.
Back home and after lunch we recovered from the exercise of climbing that hill. Later I made veg chilli although I'd forgotten to get kidney beans. Everyone was complimentary, but I think it was the consolation prize.
Watched Netflix at night on JIC's new Roko stick.