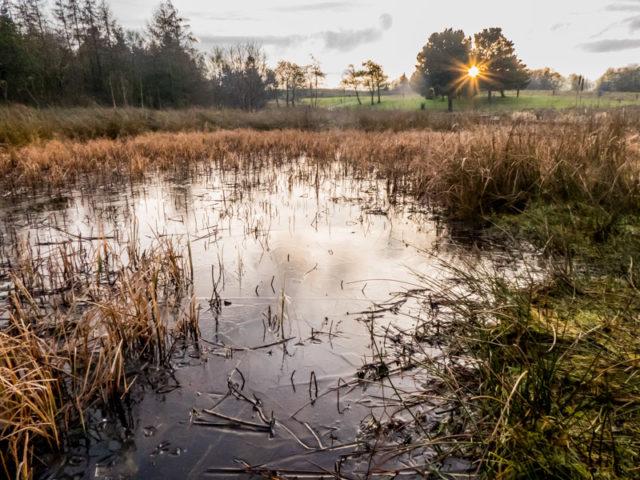 Coffee with Fred and Val became Coffee with Fred, Val and Colin today. Apart from that, nothing much changed. We still drank the same miserable Costa brown water and we still discussed politics, books, music, old friends and old enemies. It's a no-politics and a no-religion area, but all other topics are fair game. Colin provided some reminders of folk we'd forgotten, both pupils and teachers. He seemed to fit in well. He even offered to buy the coffees next time. We'll let him join the UBI. I look forward to his input next time.
Other than that, it was a fairly dull day that brightened up a bit in the late afternoon, but stayed cold. I stopped off at St Mo's on the way home to get some photos. You can see the result at the top of the page. It's not much, but I was impressed with the way the 'Teazer' handled the sun in the frame without too much flare. There is some, but most of it was painted away in Lightroom.
Highlight of the day was mince pie. Not mincemeat pie, although it was minced meat that was in the pie. No, this was a savoury pie. Scamp tried to show me how to make it last year, but she is so much better at it than me. It's good hot, but so much better served cold. A bit like revenge, allegedly. However, cold mince pie now gives me heartburn. It's almost worth the pain.
That about sums up today. Maybe going on the postponed visit to Perf tomorrow. As always, it all depends on the weather.