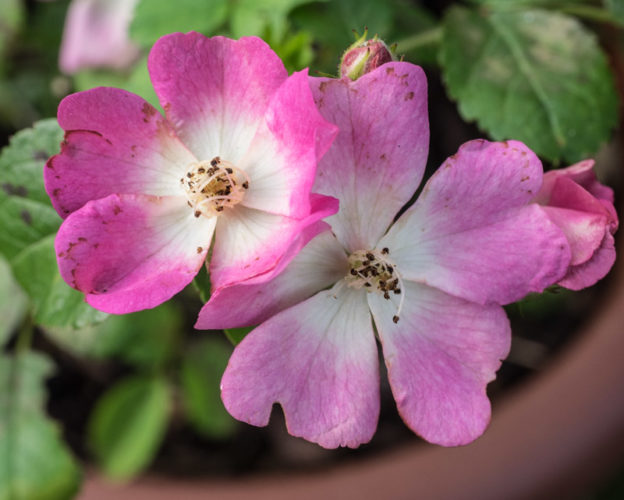 Today we were meeting a visitor from down south.
Drove to Glasgow Airport to meet Clive who was travelling up to Scotland from Southampton. I'd asked him to bring some southern sunshine with him and he was as good as his word. The sky had been a dull grey in the morning, but by the early afternoon the sun had come out to play and it stayed that way for the rest of the day.
We were surprised that he arrived so promptly because this morning it was announced that Thomas Cook had ceased trading and thousands of customers abroad were being brought back home in what was called the biggest repatriation since the second world war. The media really do like to dramatise things, don't they. However, hype aside, we had thought there might be more congestion at the airport, but we needn't have worried. It appeared to be business as usual. No Dakota DC3s in camouflage paint disgorging hundreds of disgruntled holidaymakers. Just the usual mid afternoon business flyers … and Clive.
Scamp made Chicken, Leeks and Peas for dinner. We had a wee dram and Scamp introduced Clive to the joys of playing the piano. He's had the first lesson tonight and will go on to the more advanced stuff tomorrow. We sat and talked and discussed music and Hi Fi stuff and albums we'd enjoyed many years ago. Not much else to say really. Just a good relaxing night.
Today's PoD was taken just before we left for the airport and is Scamp's Little Gems rose, grown from seed.
Tomorrow really depends on the weather. If it's good, we're off to see the Kelpies and the Falkirk Wheel. If it's not, then probably Glasgow Cathedral and Kelvingrove.