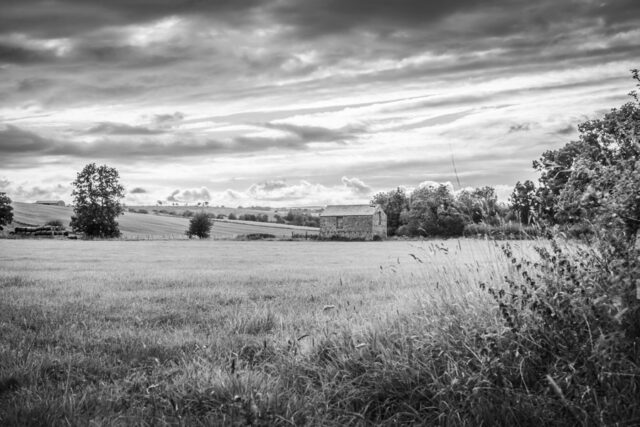 Today we headed to Kirkby Stephen to buy a new pair of socks for Scamp's new boots. Not surprisingly we didn't go to Mad about Mountains, mainly because we wanted a PAIR of socks, not just one. Also the socks were for walking boots, not for running shoes. We went straight to Eden Outdoors and got two pairs of socks one pair wool and one pair cotton.
Jamie, Simonne and Vixen had left by the time we got back, heading for more hills to climb, so we had the house to ourselves. There is a long paved patio at the back of the house. Just the ideal place to dance on. We managed to get a full run at the Foxtrot and the Waltz. Of course we couldn't do the fancy spin turns on the paving stones, but the rest of it worked well. Probably the first time we'd managed the full length of the Foxtrot.
So what did you do on your holiday?
Well, we danced the Foxtrot on the patio of the house!
Just at the end of the alfresco dance class a helicopter flew low over and apparently landed not far away, behind the house. Next a BAE Systems Hawk trainer flew over almost as low as the helicopter. It banked sharply and appeared to circle the house. Were they intent on getting a closer view of our Foxtrot? Well, it was an impressive routine, but we came to the conclusion that the helicopter had been carrying soldiers from nearby Warcop base and the jet was there to add a bit of spice to their war-games.
The airshow went on for quite a while, but eventually they all calmed down and JS&V returned from their walk. We went out for another test walk with the new boots and socks. The socks were an improvement on the old ones and made the boots more comfortable. So said Scamp and she should know.
We made quiche for dinner. Instead of a baked pastry base, we used tortillas we'd bought in the morning. Scamp made Quiche Lorraine and I made Jackie's Smoked Salmon and Broccoli Quiche. Both turned out fine and we'd made enough for all of us with some to spare for tomorrow.
PoD was an old barn we saw on our late afternoon walk. For once I didn't photograph the jet or the helicopter!
Tomorrow we may go climbing a mountain.