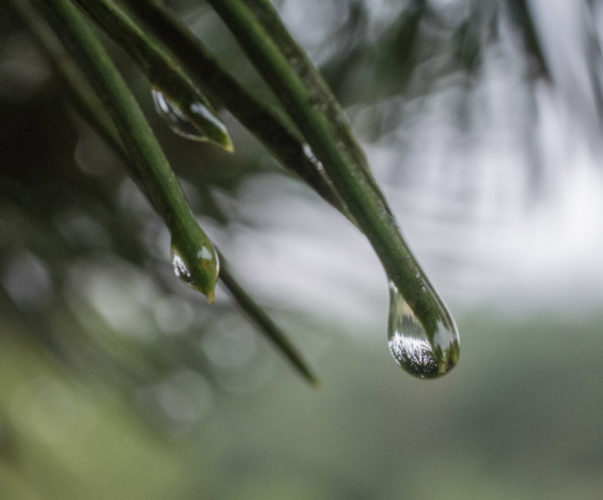 Rain and battered birds.
Maybe it was the heavy rain that caused the pigeon to thump into the kitchen window.
Woke to rain, just drizzle to begin with, but then it got heavier and heavier before it tailed off to drizzle, then began the cycle again. It used this set of options a few times before it finally gave up and turned off the taps around midday.  That was when we heard the thump form the kitchen.  I guessed, right away that it was a bird strike, in fact, a pigeon strike.  They usually make pretty 'angel patterns' on the window and often there is a dead bird lying underneath the pattern.  Today there was just a wet mark on the window and a stunned looking pigeon on one of the branches of the tree.  We kept a weather eye on the poor thing and eventually it flew off for further adventures, thankfully unharmed.  Speaking of birds, I just realised yesterday that I hadn't seen any swallows this week.  Perhaps they've flown back down to warmer climes.
<Technospeak>
By then we'd had lunch and I'd been searching for about an hour for Autodesk Mechanical Desktop 2008 to draw my lens hood on the slightly more modern Linx computer. Unfortunately it wasn't going to happen and I thought I could rely on the old fifteen year old Toshiba laptop running Windows 7 to complete the job. That's when I found that although the Win 7 laptop said it could see the Epson printer, it was in fact lying. Why oh why do windows computers have such a problem connecting to printers. In the end I downgraded the Autocad file and successfully ported it across to the Linx which couldsee and connect to the printer. Such a faff! Anyway, I finally got the development printed.
</Technospeak>
Welcome back JIC. With the development printed, Scamp said it was time for me to take a walk outside in the rain to get some photos, and more importantly, some fresh air. I agreed. When I came back, the Spatchcock chicken was roasting away nicely in the oven and a glass of sherry was waiting for me.
Watched a boring Singapore GP while we ate our chicken. Looked for Sort-of-cousin Colin in the crown, but didn't see him! Annoyed by the result, but the person on the top of the podium worked for his money today. I'm not saying who it was, just in case somebody reading this hasn't seen the results yet.
Spent the rest of the evening flying around Scotland in X-Plane using a new flight plan construction software called Little Navmap which is so much simpler than trying to click on knobs to input waypoints and destinations. Heavens, this is the 21st century, not the 19th. No steampunk junk here thank you very much!
Today's PoD was a raindrop hanging from a pine needle in St Mo's. It sort of marked the day.
Tomorrow, Clive arrives, hopefully. Glad he's not travelling with Thomas Cook who seem to be in serious trouble.