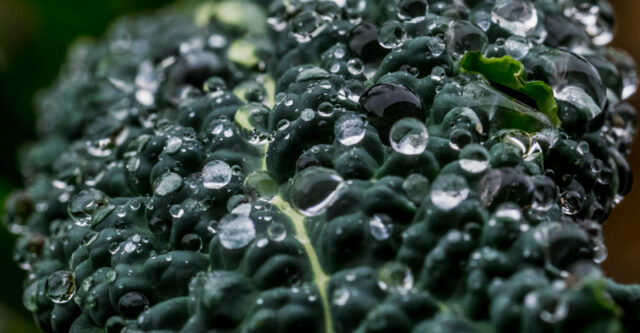 And it's raining.
I liked the snow. I even liked the ice, but like an old friend who overstays his welcome, it was good to see it go. Today it was on its way to another place that needed snow and ice.
We decided to go for a walk in the morning because it was dry and the temperature was above zero. Almost as soon as we closed the door, the rain started. We intended walking round St Mo's, but without grippers, that was going to be a tough trek, so instead we walked round along the pavement beside the road and just took our time to go the longest road we could to get back to the house. Not the most scenic of routes and the camera stayed safely in the bag the whole time. I intended going out myself for a walk later, but that didn't happen.
Instead we had lunch and then I started to make some soup. I remember my mum pouring boiling water from a kettle on the leeks in the garden and me digging them up to make soup. That's what I did today. My last three leeks were meant to make the soup on New Year's Day, but we never got round to it. Today we came out of the big freeze and although the ice and snow were leaving us, they still held the raised bed in their grasp, so I had to resort to my mum's trick with the kettle. It worked and the leeks came out. Well, two of them did, the third one broke getting it out, but I did manage to get both halves eventually and they were going to be cut up anyway.
With the soup on the go, I started doing the prep for the veggie chilli we were having for dinner. We'd decided that we'd use what we had in the fridge for the chilli. Peppers, onions, carrots and butternut squash all went in to the pot along with a tin of tomatoes and a litre of stock. It was a bit monotone, more yellow than I'd intended, but I chopped up two of my small jalapeños that I've kept in the freezer, thinking they would provide some heat if not any colour. The didn't do much of anything for the chilli. After thinking about it, I remembered that Sim, and expert on chillies and said she'd put the whole chilli into a curry seeds included. I'd been too careful, removing all the seeds. Next time I'll use the whole chopped up pepper. Probably that will make it too hot! The soup was a bit thin, but ok. The chilli was a bit bland in colour and taste, but both together filled a space.
We were supposed to be taking part in a Zoom dance class tonight. Scamp was really looking forward to it, but I wasn't. I always feel so uncoordinated in a dance class, a ballroom class anyway, but I was willing to put up with it for Scamp. She had the booking confirmed by the teacher and we were ready to go at 7pm. That slot came and went, so most of the Zoom dances start at 7.30pm, so that was probably the start time for a lesson too. 7.30pm came and went with no message to give us the starting link. We eventually gave up at 8.30pm. Scamp is going to text the teacher tomorrow to see what the problem was.
Spoke to JIC afterwards and were amazed by his revelation that work in many of the labs in the UK is having to be shelved because many of the consumable tools are not being replaced because Covid research and vaccine development is being prioritised. It's not until you hear from someone at the 'coalface' that you realise the different problems this pandemic is creating for everyone. These things don't make it to the evening news!
PoD was a macro of raindrops on a kale leaf. The leaf is now in today's soup. Some of the raindrops will be too!
Tomorrow we may attempt a walk somewhere and to be honest, the cars need a run to keep them healthy too. So maybe a drive to somewhere for our daily exercise walk.