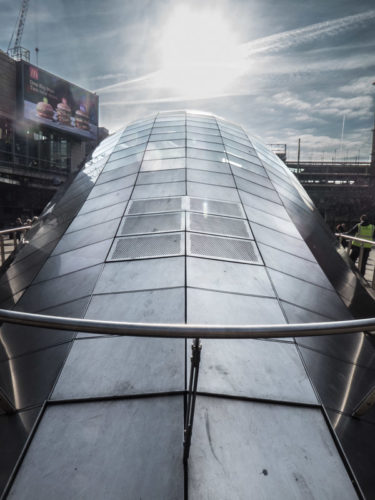 Ok, this blog entry has been done on the 23rd for reasons that will become clear.
I set off this morning on the train in to Glasgow after Scamp kindly gave me a lift to the station. It was time to get my hair cut by someone who knew how to do it properly. The last time I had my hair cut properly, was last December or maybe November. I cut it myself in January, but as usual made a bit of a hack of it, just to keep it a bit shorter. This time I needed a bit of topiary. A bit of shaping, so it was off to the Nile Barber for some intelligent conversation and some humour as my untidy locks were snipped into shape.
It was the bloke with the beard today. He of the conspiracy theories and the liking for the Russian slant to the news. He says it gives a better balance than the BBC does. Now I like the BBC's reporting, but while it's not as sensationalist as some, there is a tendency to, as Morrissey said, 'frighten you'.
Stop watching the news
Because the news contrives to frighten you
To make you feel small and alone
To make you feel that your mind isn't your own
Spent the day in bed
Morrissey
Today he was a bit more down than I've heard him before, but when we had a discussion about the High School Shootings in America he became more voluble about the merits of Trump's stance on arming the teachers. I must admit, when I first heard about DT's proposal, I immediately remembered a line from Matt McGinn's 'Rap Tap Tap':
Tak the straps fae a' the teachers
Issue every wan a gun
Conversation drifted to legalising cannabis and then the explanation of his slightly depressed mood, when he said that he was 'having some prostate problems.' Poor guy. I know a couple of folk who have the same problems. Anyway, I enjoyed the conversation, and although I don't agree with everything he said, his are intelligent and well though out arguments, always with a 'middle ground' stance.
Went for a walk down to CassArt and bought a couple of new pens and a wee sketch pad. St Enoch Nero provided, not only a coffee, but also a chance to do a quick sketch with my new pen, which turned out to be an old friend, a Pentel fibre tip which I hadn't seen in years. Sketch was ok.
Bus back home and listened to Dream of Gerontious on the journey. As usual, felt quite uplifted by it.
Dinner was roast chicken with baked potatoes and that's when things went wrong. I'd also made sweet potato fritters which are also under suspicion.
About an hour or so after dinner, Scamp felt a bit sick and then was sick. That's most unusual for her. I'm the one with the dicky stomach. The sickness and then diarrhoea went on for a good couple of hours and I was beginning to get a bit worried when it started to subside and she began to feel better and also get her colour back. She went to bed early feeling very tired. I decided to join her later once I'd cleared up.
This morning she was back to her usual self, ready to meet today's problem!
TBC