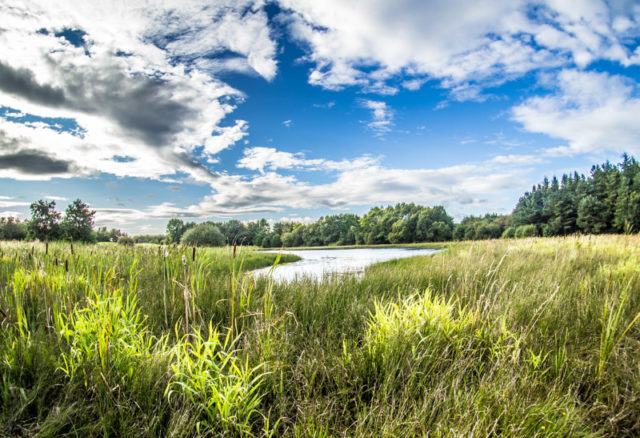 Went to the Fort today in Easterhouse. For ages I've been saying that what they really needed to build in Easterhouse was a fort and finally someone listened to me. Unfortunately, it wasn't that kind of fort. It's just a big collection of shops and cafes, but it does have a bookshop again.
Had a cup of brown water in Costa. I thought Cumbersheugh had the worst Costa. I was wrong the Fort version wins hands down. Someone should tell the 'baristas' that you have to refill the coffee filter for EACH customer. You don't simply fill it in the morning and just keep using it again and again. Definitely having tea next time. Bought some Cerulean (other spellings are available) acrylic paint. Cheapest I could find was £1 for 75ml that sounds ok to me. It's a useful sky colour.
Came home and grabbed the camera and the black dog and took them both to St Mo's. Got some photos of a poor wee Jenny Long Legs untangling itself from a spider web, but wasn't impressed with the results. Gave it a helping hand on its way. Turned round and the black dog had gone. The last I saw, it was following a couple out walking their Staffordshire Bull Terrier. Have fun with them Big Black Dog, people.  I won't miss it.
Picked up JIC and Sim at Glasgow Airport and caught up over a few beers and a G 'n' T.
Today's PoD is of St Mo's under a bright blue sky. A 9mm lens works wonders. So does watching the BBD disappearing over the hill.
Don't know what tomorrow brings. A walk has been suggested. We can do that!