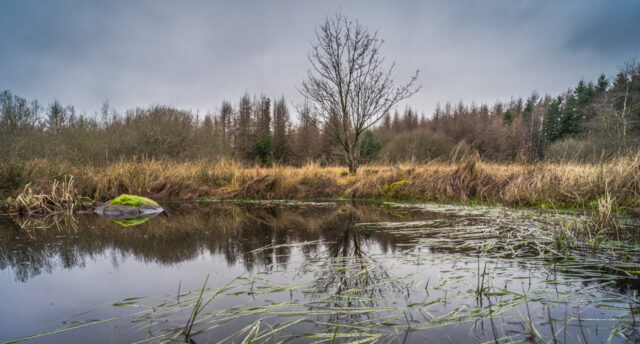 We decided we'd go into Glasgow for a walk to see the lights.
There weren't nearly as many folk wandering the streets of Glasgow as there were a couple of weeks ago when Alex and I were there. We walked down Bucky Street and thought the crowds were sparse. Only half the stalls were in St Enoch's Christmas market and Argyle street just had normal weekday shoppers. When we walked up Queen Street the streets were almost deserted. I think we were both shocked by the lack of footfall at what should have been the busiest week of the year. Only Covid seems to be doing good business!
Back home, another parcel was ready to be posted and although I had taken a few shots in Glasgow, I wasn't sure I had a worthwhile PoD, so I took a camera when I went out to post it. For some reason, and for the second time I'd been at Condorrat post office recently, it was surprisingly empty. Maybe everybody is ahead of the game this year and already have all their cards and parcels posted. It's either that or, as the lack of crowds in Glasgow would seem to indicate, nobody's buying presents or spending cards. Anyway, parcel posted and cards too, I went for a walk in St Mo's woods. Couldn't find much sign of life animal or vegetable, but I did see the wee pond reflecting a leafless tree and took some shots of that. It was one of them that made PoD. A photo of Bucky Street from the Concert Hall joined it on Flickr.
That was about the end of the excitement and the exercise for today, but I did achieve my 10,000 steps which I haven't done for a long time.
Today was the shortest day and it felt like it too. From now on the days will get longer, the sun will shine bright and longer and that will cause the temperature to increase. Oh look! Another flying pig!!
Tomorrow I'm out for coffee with Val. A chance for some 'tech talk'. Then in the afternoon we are hoping to visit Margie. Getting out and about for a change.