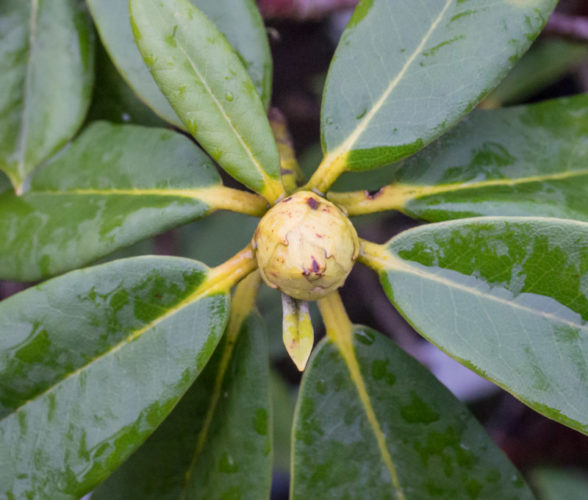 Not just any old lunch. Oh no, this was lunch in a Michelin star restaurant!
The day started with a taxi to the station where we got the train to Embra. Walked along Shandwick Place from Haymarket to have coffee in a new Nero we'd found a couple of weeks ago. From there we walked up Lothian Road to get the No22 bus to Leith. In fact, to Ocean Terminal in Leith where we knew we could fritter away half an hour or so before we went in to the restaurant.
We found an interesting 'Design Gallery' which looked like the Embra sister of the one in Buchanan Galleries in Glasgow. The difference was many of the offerings had an Embra slant whereas the ones in Glasgow are more authentic Scottish. Oops, a bit of East / West competition crept in there. Then I found a little gem of a place, next door to the 'Design Gallery'. This one didn't have anything for sale, it was more like a museum, but one where people were encouraged to touch the exhibits. There was an old piano at the back of the room and, of course, Scamp just had to have a shot! Lots of lovely things in there. There was a collection of Airfix planes glued up and badly painted, but they had obviously been in a few dog-fights since their construction. We found a Bunty magazine dating from 1963. There was a toy typewriter and also a few real manual typewriters. What a lot of people would consider junk, but it was a room full of memories for people of a certain age. It's even called The Little Shop of Memory. Brilliant idea.
About a fifteen minute walk from Ocean Terminal is the restaurant which strangely doesn't have an entrance from the street, you have to enter from the cobbled path at the back. We were still early, so decided to have a drink before the meal. Both of us had a G 'n' T. Scamp had boring Hendricks I had Fidra. A nice relaxing start.
The meal:
Amuse Bouche the same onion soup as last year.
Scamp had Artichoke in Cranachan for a starter. For main she had Hake served with Cockles and Mussels and Gnocchi. Her pudding was Apple Soufflé.
I had Lamb Sweetbreads with a Lamb's Tongue Jus. My main was venison with a venison faggot and Baby Carrots. My pudding was Rhubarb Crumble. What arrived was a 'deconstructed' Rhubarb Crumble. I absolutely hate that term 'deconstructed', but this was delicious.
Hopefully I'll get some photos organised for tomorrow.
We went for the wine package we had last year and it was equally eye-opening. Especially the Tokay wine!  I couldn't believe that this white wine would complement the Rhubarb Crumble so well.  Startling!
After we'd dined and scoffed the wine, we got the bus to the station, then just managed to catch the Croy train.  Taxi home after a full and enjoyable day.  I hadn't even taken one photo with a camera all day.  That's why there's a photo of a rhododendron bud as PoD.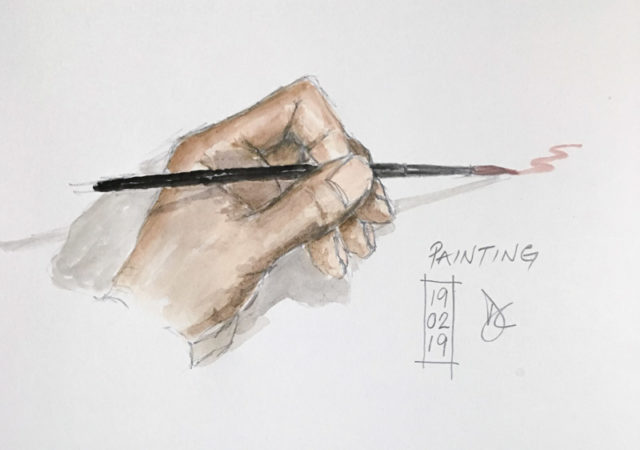 I was going to use another of yesterday's sketches as my drawing, but instead I drew my hand holding a paintbrush.  It's not very interesting, but it does look like a hand and it's done and on time, which is probably more than can be said of this blog post!
Best news of the day was that the Advanced Salsa class has been given a reprieve!  Don't know how.  Don't know why.  All I know is that it's done and we're both relieved.
Tomorrow?  Auld claes and purrich I think!