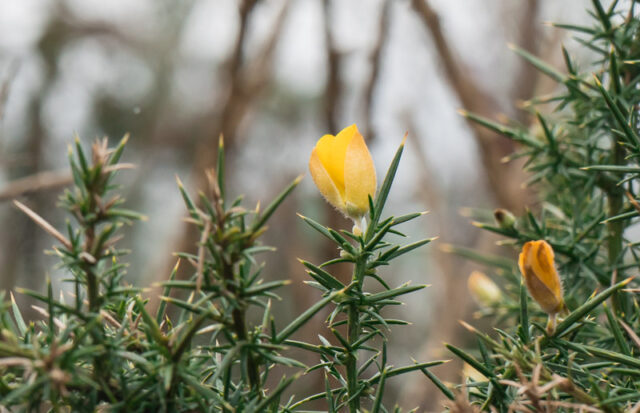 After all those lovely sunny days it was a bit of a downer to have a couple of dull days. Not to worry, the sun might come back tomorrow.
Scamp went on a raiding party to Tesco in the morning while I went on a fruitless search for a very old Mac installation disk. Found lots of disks, most of them junk, but some that we'd been looking for last week, but no sign of the iLife disk. However I did find a small app on the App Store that did what I needed to do, which if you're interested, was to put markers on a video so we could quickly go to different sections. Very useful for the dance teachers instruction videos. By that time Scamp had returned with only one bag of shopping. Very restrained for her!
A couple of parcels arrived for Scamp just before lunch. One remains unopened as yet, we'll reveal all the secrets tomorrow.
After lunch we went for a walk round St Mo's. It was a bit cold, and the weather, although promising great things, remained firmly grey. We watched one of the resident swans chasing away some hoping to be resident geese. It all got a bit fiery for a while, then calmed down again. Twice round the pond sufficed for Scamp, but I had business to do at the shops, so I left her to return home by herself while I went off on a secret mission.
When I returned, dinner was being prepared. Mince 'n' tatties with beetroot for me and veg sausage and tatties with beans for Scamp. After dinner I had some more secret stuff to do upstairs and that took up most of the evening.
PoD went to a shot of flowers on the whin bushes at the back of St Mo's.
Mojave seems to be behaving itself. It had a wee hissy fit last night, but eventually cooled down. Lightroom seems to be clashing with it a bit, but we'll get by that in due course.
Tomorrow is Scamp's big day. Lots of work for me.