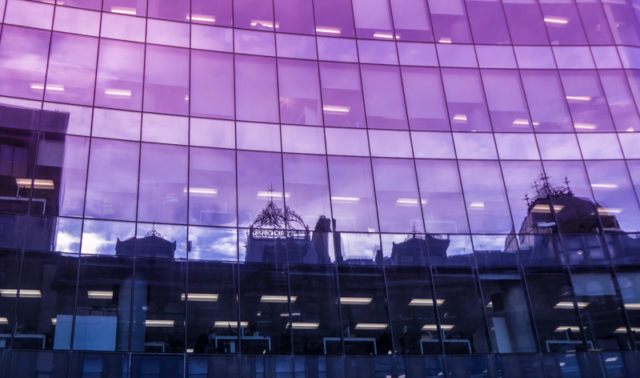 An ink sketch every day in October completed.
Thirty one sketches in ten different sketchbooks, using eleven different drawing instruments.
High points, low points. Days when I could have happily posted more than one and days when I could happily have postponed my sketch until the next day. Great fun certainly worth the effort of drawing in ink all the time. It may just have been the fact that you can't erase mistakes, you just have to accept them. It may have been the opportunity to try different techniques with different types of pens I'd never have thought about drawing with before. Looking forward to the next challenge.
Today was dancing day and it didn't go well. Scamp made mistakes, I made mistakes and between us we managed to screw up, not only the Jive, but also the Waltz and the Quickstep too. Maybe we were taking ourselves too seriously, maybe we were rating ourselves too highly. Whatever it was, it was knocked out of us today. Me more than Scamp, but we both had a share. We must practise before next week.
On the way home, the light was good on the big glass reflector that is 110 Queen Street and I got some clear shots of the reflections of the old sandstone buildings in it. I also tried some reflections of people in the convex glass panels near the door. The building reflections eventually became PoD after some jiggery pokery in Lightroom.
I'd counted the sketchbooks I'd used last night and the pens too, entering them in an Excel spreadsheet. Today I created that mysterious thing, a Pivot Table. I still don't really know what I'm doing with it, but what I did worked and gave me a printable list of the things I needed to gather for today's sketch. I cleared my drawing board and set up the pens in a cup and piled the sketchbooks up beside it and then set to to sketch it. It just seemed to flow together and when the ink work was dry I started in with some watercolour, realising immediately that I hadn't been using a water resisting ink. However, I liked the shading the ink was producing when mixed with water, and kept it. That is the final sketch in Inktober 2018.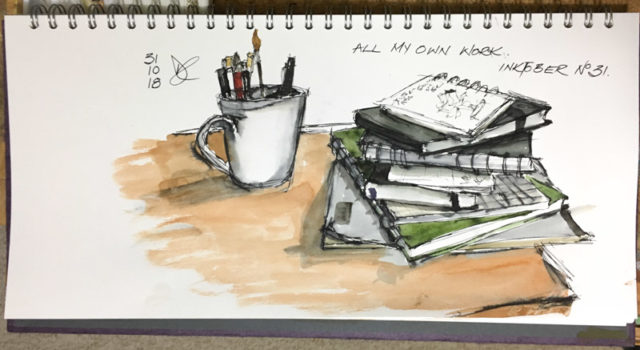 Salsa tonight was a re-run of Monday's Halloween Party. Scamp and I won equal first place with another couple for the Dress the Mummy competition. I do hope Jamie G has a video of it, or even some photos. Great fun again.  What wasn't fun was trying to thread a way through the football traffic on our way to the STUC.  I hate football traffic.
That's about it. Successes and failures today. That's the way it goes sometimes.
Tomorrow it's coffee with Fred and Val. Looking forward to it.