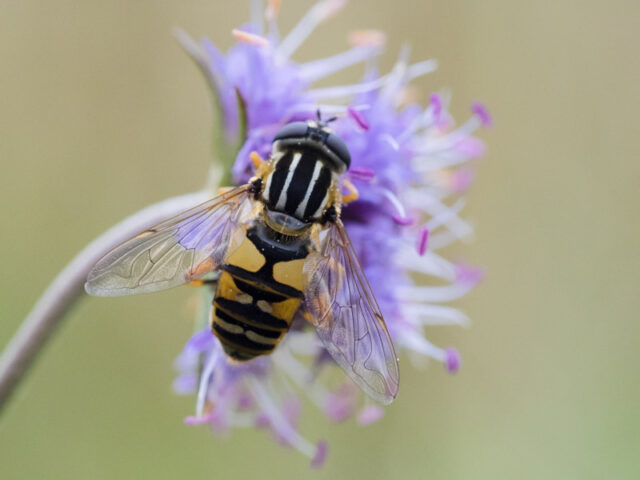 We didn't go far as a result, but we did walk to the shops to get tonight's dinner, M&S curry.
Today was Saturday, well it was for us. For some reason, both of us were convinced it was Saturday when in reality it was Friday. The start of the mid-term holiday here and the start of what is being called Lockdown 2. While we are not exactly locked down firmly like we were in March, we are constantly being reminded that we SHOULDN'T be going outside our own region. There's not a lot of interesting places to go in North Lanarkshire and with restaurants and bars closed, yes, it is Lockdown 2. We did, however go virtually outside our region today.
Scamp went to Skye over the phone to speak to her sister and after some consultation they agreed that it would probably be best if our proposed trip to Inverness was postponed for a variety of reasons. That's a pity because I was looking forward to the photo opportunities of the drive up north. Maybe things will change, but I fear not.
I travelled virtually to Glasgow to see if I could get a decent price for that camera I had for a weekend last week. One shop I phoned said they had one in stock. I asked if it was a display model. The woman said "No it's not, it's just been in the window, but we don't let people play with it." Obviously she didn't really understand the meaning of the word "Display". It used to be a good shop when it was simply called "Quiggs". Since it's changed its name to "Merchant City Cameras", it's got delusions of grandeur. It's not even in the Merchant City! I said I'd think about it. Which means "I think I won't buy it."
After lunch and our phone calls 'outside our own region', we walked down to the shops. When we left the house it felt fairly mild, but as soon as we turned our back on the sun and felt the cold blast of the wind the mildness disappeared. I carried the messages back and then went for a walk where I got today's PoD which is a hover fly called a Footballer, because it looks as if it's wearing a football strip. That and two spiders that look as if they are fighting over today's lunch. When I tried to upload them Flickr started one of its hissy fits, All the typing and clicking I'd done was lost and gone forever. Sometimes I praise Flickr to the highest, more often though I am more truthful.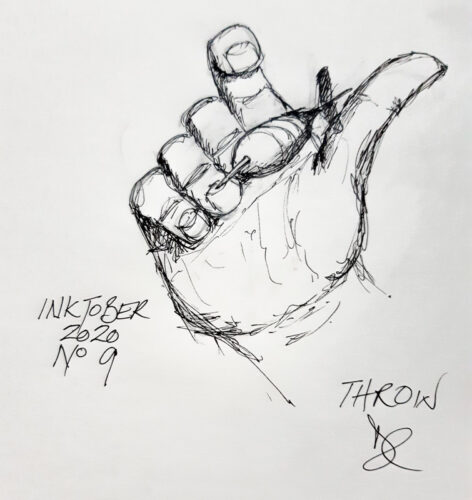 Topic today was "Throw". More soul searching to find something thrown or something to throw. I did consider Flickr going out a window, but that might have been hard to draw. I finally chose a dart being thrown. Fairly happy with it after resolving some of Scamps honest crits.
Tomorrow WILL be Saturday and we may go for a drive Outside Our Own Region. I hope you read this Nic.