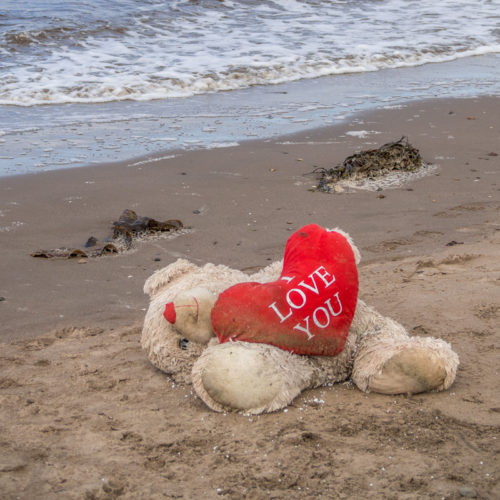 We went to Ayr today on the bus, well, on two buses. We were out just after 9.30 to get the X3 to Glasgow. As usual it stopped at every stop all the way through Moodiesburn and Muirhead and this is called an Express service. The only Express part is where it wheezes on to the motorway for about three miles from Stepps to Glasgow. It's a disgrace to call this an Express service. The only reason we use it is because it's the ONLY service. Once in Glasgow we ran round the bus station and just caught the X77 to Ayr. 'X' means Express on this service because it enters the M77 motorway in Glasgow and doesn't leave it until it reaches Prestwick Airport. Do you know, it takes almost exactly the same time to go from Glasgow to Ayr (37miles) as it does from Cumbersheugh to Glasgow (14miles). Arrived in Ayr to sunshine and blue sky.
Walked around the dilapidated town centre of Ayr, had a coffee then went for a walk along the beach. There was a cool breeze from the sea, but it was much warmer than the seasonal average. The tide was in and that's where we saw the bear in the photo above. Really the only worthwhile shot I got today. It wasn't until we were back in the town I realised that the lens had been set to maximum aperture. Never a good thing to do unless you have a really expensive bit of glass. I didn't. It works well when stopped down to about f10 or so, but wide open it's a bit cloudy and not very sharp. A bit like the way I've been feeling for the last day or so.
After lunch at Wetherspoons we headed home on the X77 then just managed to catch the Cumbersheugh bus in Glasgow. An ok day, but the weather was good and so was the company.
Tomorrow looks good on paper. Don't know where we're going, but the lens will definitely be stopped down.