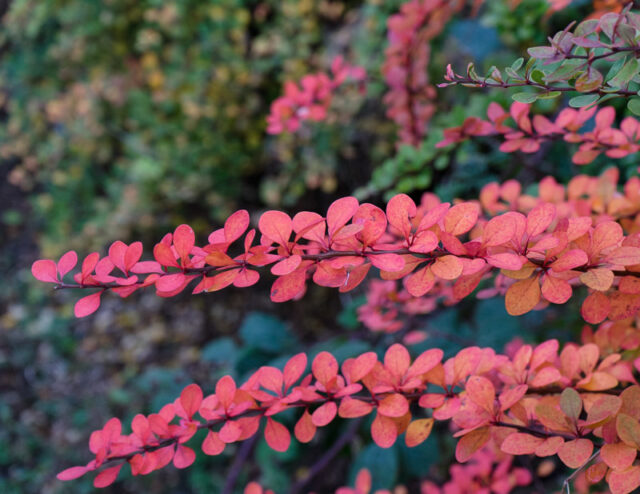 The sewing machine came out for a while.
I'd misplaced one of the pleated masks I'd made for myself and it was the most comfortable one I had. The fitted masks are very neat, but they don't feel that comfortable on, especially when you need to talk. Talking and yawning mean the mask has to stretch and because I'm making the masks from cotton fabric, which doesn't stretch, so instead it rides up over my chin or pulls down exposing my nose to the cold. They may look elegant, but the pleated mask has enough stretch in the pleats to allow some jaw movement. Besides they are easier to make, once you work out how to stitch pleats. I should have said they are usually easier to make. Today the stitching fairies were having a day off. However, after an hour or so both Scamp and I have a new mask each. Scamp has stars on one side (to celebrate the fact that she's just announced that she can see Mars tonight) and stripes on the other! Mine has Dr Who on one side and frogs on the other. Stylish!
After the swearing and the stitching I took the Sony 7 out for a walk in St Mo's, but the light was low and results were disappointing. The brightest thing I saw was the PoD. It's a Berberis bush that grows beside the path to St Mo's. Beautiful orange and red leaves. So startling against the dark green foliage. Ticks the box every autumn. While I was out I saw a long skein of geese coming in from the north west and heading almost directly overhead. They were constantly separating into smaller groups and then rejoining. 'Talking' to each other all the time. Fascinating.
Fish and Chips for dinner tonight. What's not to like and Scamp had baked a couple of cakes too!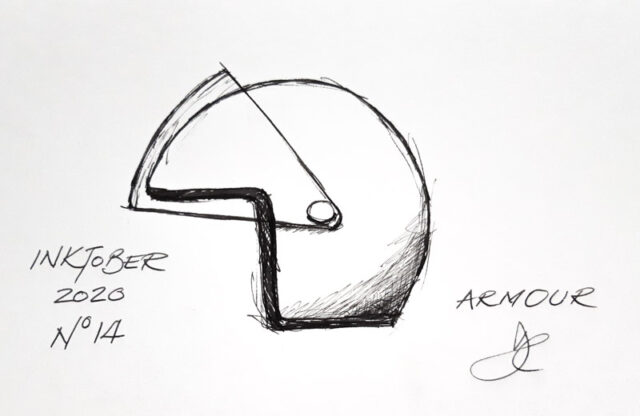 Sketch topic was Armour. My take on modern armour is a motorcycle helmet, and that's what you see here.
Tomorrow we may go for a run somewhere, although we need to be back for Scamp to get her flu jag. Let's hope it doesn't hurt.