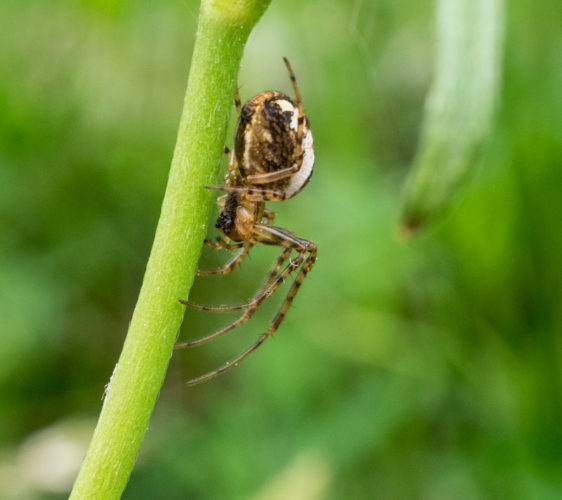 It was a bit of a culture shock the 10º drop in temperature, but it made a pleasant change … sort of!
Watched a social distanced Cheltenham Science Festival which was compéred by a friend of ours Jamie G. It was about colour and the various presenters produced a great show with limited resources. Impressed
Spoke to Hazy later in the morning and caught up with a few things like gardens and temperatures. For once, we were warmer than down south, well, we had been warmer before today.
After the phone went down I set to work putting the bathroom back to the way it had been before Monday. That took a bit longer than I anticipated because most of the tubes of silicone I was going to use as adhesive to stick the plastic boards back on were either going off, or had been used before and were solid. I found one more expensive tube that had been part used, but was still liquid inside and that got the job done. It sometimes pays to use the full price materials rather than B&Q own brand. With the bathroom sorted, I had to do the same thing with the cupboard in the back bedroom. The boxed-in part of the cupboard had been ripped out when I was trying in vain to find an isolator to turn the water off to the toilet on Monday. That's why I was replacing the panels in the toilet. This was easier. I just drilled a few holes in the plywood and screwed it in place with wood screws. Oh, the benefit of having a power drill with screwdriver bits. Pity the batteries are so bog awful.
After lunch we went out for a walk round St Mo's. We went round once and then Scamp went home for coffee and cake, while I did another circuit to get a PoD which turned out to be the spider you see here.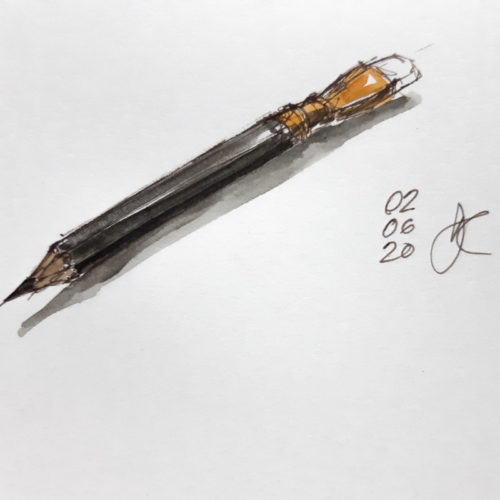 Yesterday I did do a sketch. It was a quick pen sketch of my well worn Palomino Blackwing soft pencil. A Christmas present from Hazy and Neil-D. Great sketching pencil, probably the best ones I've ever used. I still have nine left, but will keep using this one until it's right down to a nub. I've got a pencil extender ready for that eventuality, but it's actually quite comfortable using a small pencil. Try it sometime.
Today's sketch was a pencil sketch of my baseball hat. Bought about this time last year to take on holiday. I don't think it will be going far this year.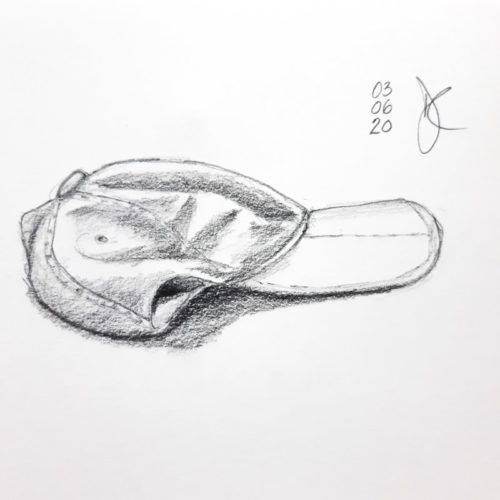 Tomorrow we may go out somewhere for a drive. More rain forecast. If I have time I'll take the bike out for that trial run.