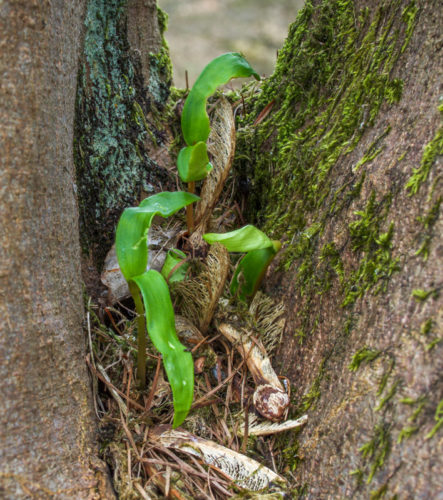 Bright sunshine to wake up to, but it disappeared fairly quickly.
We didn't have anywhere to go today. We had food for dinner and for lunch and anyway, there was nowhere that would welcome us. That's one of the problems of this Coronavirus. Everywhere is closed. Heavens, even the children's play parks are locked and bolted. Not that it makes any difference to the children, their mums and dads just lift them over the metre high fence and off they go to play on the swings and roundabouts. How they get them out and back home again is a different problem. We weren't going to the play park today. The furthest Scamp went was into the front garden to repair the damage the cat had done to her planting box yesterday. It's now covered with plant pots which should discourage the incontinent feline.
After lunch and after a consultation on what we'd have for dinner, I went out with the camera and the Benbo tripod slung over my shoulder on a strap that was originally for the Manfrotto tripod, but with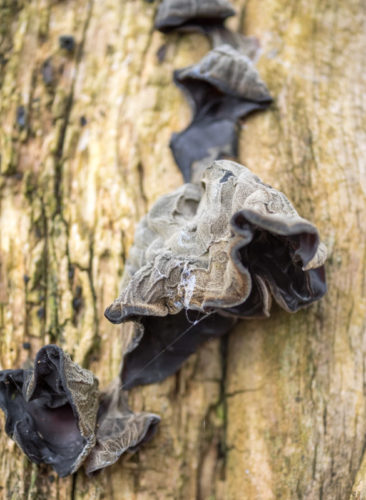 a bit of adaptation suggested by Scamp worked well on the Benbo too. As has been the case these days, St Mo's was buzzing, mainly with mums pushing prams. Social distancing is becoming more and more difficult with the number of folk wanting to use my park. I was heading into the woods where prams don't go, so I would be safe from contamination. I was looking for the fungus with the oyster shell patterns I'd seen last week, but I didn't find it. After searching through my images tonight I think I've worked out two places it could be, but that was no use to me in the trees. What I did find was today's PoD which is three little sycamore seedlings growing in a cleft in a sycamore tree. I also found this strange black fungus which I think may be Black Tree Ear fungus so called because it is black, it grows on trees and it looks like an ear. I'm pretty sure it's the fungus we bought and cooked from a Chinese supermarket last year. As I recall it looked dodgy and tasted just OK.
Came home to find that Scamp had been baking. Not one, but two cakes. We've sampled both and they passed inspection, especially the sultana cake with fruit soaked in Calvados. Dinner was fish 'n' chips, home made because I didn't fancy standing outside the chip shop waiting for my order to be called. Normally I wouldn't mind, but there was a cold east wind today. Speaking of which, it was a lovely morning with bright sunshine. In the afternoon when I went out with the camera, it clouded over. When I came back, blue sky reappeared and the sun shone again. What am I doing wrong?
Splashed some oil paint on my painting board today and created another masterpiece. It'll be tacky by tomorrow, so it should take another layer of paint. Quite like oil paint, much nicer to work with than acrylic. Seems to be easier to get bright colours with it.
No plans for tomorrow, but we may need some fresh veg, so a walk to the shops may be in order.