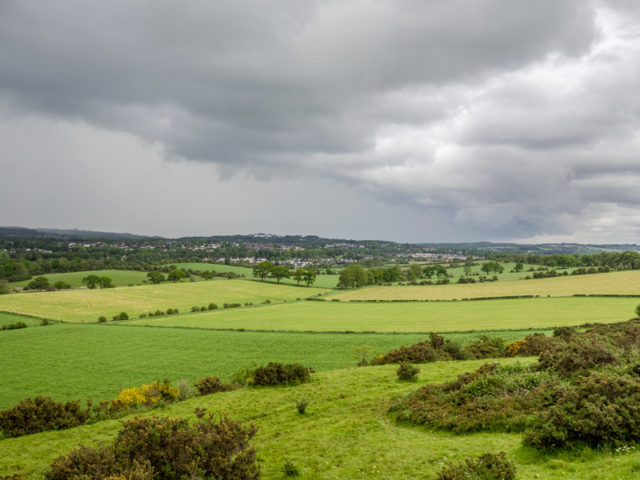 Dancing with some teachers isn't dancing, it's repeti-ti-ti-tion.
The day began with me finding the first tick of the year. I was reading last year's blog last night, and would you believe it, a year ago on the 1st of June I found a tick. I make the solemn pledge then "No more walking through long grass until the first frost." Today I made the same pledge. While a nasty surprise, it gave me a chance to try out the tick remover Scamp got for me last year. First time I've had cause to use it. Hopefully the last for a long time. Unfortunately the wee bugger landed on the carpet when I pinged it off and that meant I got to hoover the carpet to make sure it didn't reattach itself to me or anyone else. Then just to make sure it was definitely gone, I sprayed the carpet with fly and insect killer. Probably took a few days off my life too, breathing in the noxious fumes.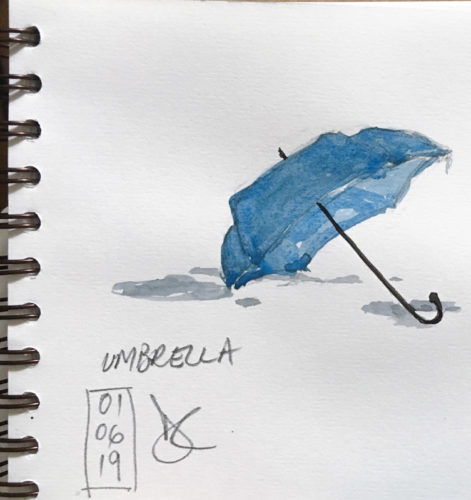 With that done and with the carpet hoovered, I phoned the butcher to order some meat for the weekend. Scamp was out visiting one of her friends who was just out of hospital. She was also taking here sister to the docs after Gems, so I was given the job of taxi driver for the other two. Not a problem really, I hadn't intended going out. The weather was hit and miss today and that's why I gave it a miss. Too many heavy showers and a (very) few sunny periods. Instead I headed upstairs and did a sketch from my June list. Topic was An Umbrella. It's finished and looks ok, but not great. Actually, the practise sketch was better. That's quite often the case with me.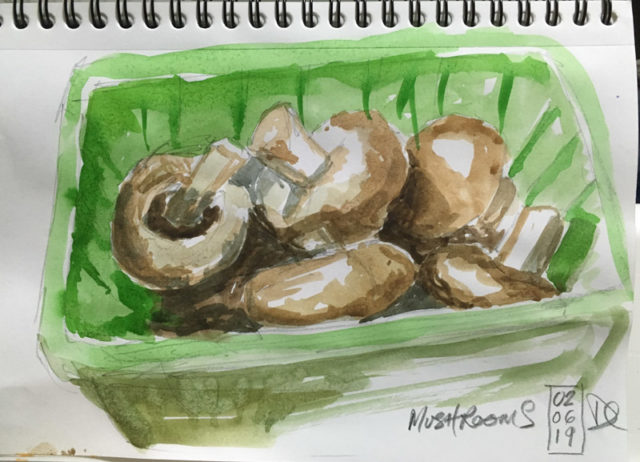 After my taxi job was done and Scamp was back from the docs, having dropped June back home (she got a course of antibiotics for a chest infection), we had to decide what was happening about salsa tonight. Last night Shannon had said she was taking Jamie G's advanced class tonight. After much soul searching and discussion we decided not to go. It's about 40 minutes driving there and back with a boring waste of an hour dancing the same move over and over again. I know Scamp still feels bad about it and deep down thinks we should have gone, but we agreed not to and it's done now. After dinner I finished another swift watercolour sketch of mushrooms. That the first two done. The sketch for today (3rd June) is A Bird and for tomorrow itself is A Weed. Plenty of them to practise on!
Today's PoD is a landscape taken from the top of the Whin Edge Brae above Mollinsburn, and was taken just before one of the heaviest rain showers I've nearly been caught in. Luckily I was just home before the clouds broke. Scamp wasn't so lucky and was driving through it. I'm still trying to find out what all the buttons and dials do on the new toy. It's amazing how much it can do.
Tomorrow we may go in to Glasgow looking for a new pair of boots. Although if I'm not walking in the long grass until the first frost, I may not need them for a while.