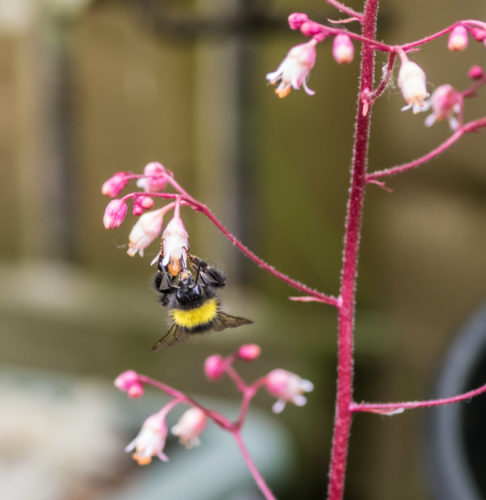 Well, that's what it felt like anyway!
Spoke to Hazy for a while in the morning and discussed the first part of Good Omens that we'd both watched. Agreed that it was good to see they were sticking fairly faithfully to the book so far. While we were on the phone my replacement batteries for the new camera arrived. After we'd finished speaking to London, I charged up the first battery. It seems like it had a part charge in it because it only took about half an hour to fully charge using USB. The second one took a little longer. When I exchanged a new battery with the one that came with the camera, I noticed that Made in Japan actually read Made in japan. That was one of the signs that the battery is a fake. The second check is the misspelling of the word 'explode' in the warning section. The 'Olympus' battery had it spelled as 'explose'. This was looking like a complete fake. The third and final test is to check the weight of the battery. A 'real' Olympus battery weighs around 52gms. A fake one around 35gms. The 'Olympus' battery weighed 39gms. A pretty comprehensive case for disposing of the fake battery, safely of course. Just in case it does 'explose'!
Did a tiny wee bit of gardening, since the weather was much nicer that had been predicted for today.  We even had some sunshine later in the morning and it was warm.  I just potted up a Meconopsis which Scamp had bought me last week. I've always liked the lovely blue, papery flowers, but Scamp doesn't. That's why she bought one for me instead of for herself. Today I gave it some room to grow in a bigger pot. I'm sure it will like the space. The garden was where I got today's PoD of the little bee dangling form a 'Nancy Pretty' flower. You may know it as London's Pride, but my mum always called it Nancy Pretty and that's what it will always be to me. Still finding out things about the new toy. The amazing and dazzling amount of buttons and dials for one thing and the clever little touches in its operating system.
Drove in to Glasgow to have a go at dancing Jive to a real rock 'n' roll band. We did manage one song then the band played 'Tequila' so we just had to dance salsa to that. After the session was finished, we had another hour before the real salsa started, so we went for a walk up Byres Road and found out that today was the official start of the West End Festival which apparently is second only to Nottinghill in size in the UK. We thought we'd missed the procession, but after checking tonight, it seems that there was no procession this year again. Maybe it takes too much organising or maybe it's difficult to close such a busy road to traffic for a full day. Who knows. It just didn't happen. We walked round the edge of the celebrations in Ashton Lane then walked back to the Record Factory to get ready for another hour and a half's salsa dancing. Met a few folk we hadn't seen for ages and danced with a few beginners. Left after an hour and a half because I was worn out.
Storm winds and heavy rain forecast for tomorrow and Gems are here for the last practise before the summer break. Don't know where I'll go.