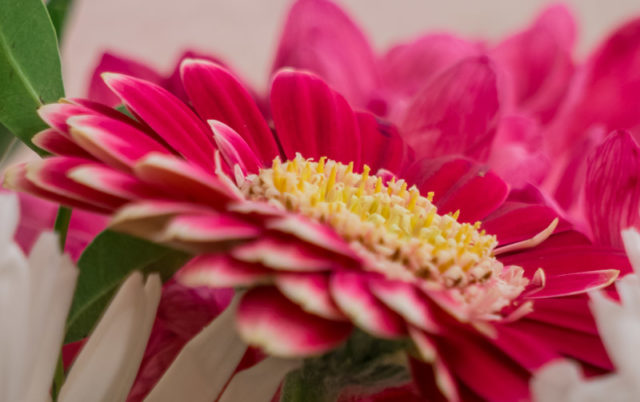 After yesterday's energetic day and late night, today was a day of recovery.
The daylight just sidled in past the curtains this morning. I took longer than usual to drag myself from dreamland. Finally emerged from the shower just about 10.30. Scamp, of course had been up and dressed and sitting with her cup of coffee by the time I appeared downstairs. A drop too much whisky last night was the problem.
Finally got ourselves going just after midday and drove through torrential rain to Stirling. I'd woken with a stuffed up nose and with cotton wool or something like it in my head. One good cure for it, I've found, is a good hot curry. That's what we were going to Stirling for. One of the chefs must have looked out of the kitchen and said, "He needs a good hot curry" and that's what I had. My usual curry in the Indian Cottage is a Chicken Tikka Chilli Bhuna with a little bit of chopped up raw green chilli on top. Today the chefs decided I needed half a green chilli. Dutifully I ate it. It was hot and delicious. Scamp had her usual Vegetable Dhansak which she said was "Spicy". I tried some of hers and couldn't taste anything through the fire in my mouth from my green chillies. Just what the doctor ordered.
Went back home via Waitrose and drove through another deluge. On one occasion the wash from a car in the outside lane completely swamped our windscreen wipers. Lots of standing water.
The day had stared off dull and became gradually worse as the sun gave up the struggle of forcing some light through the clouds. Absolutely no chance of any photos outside today, so it's flooers again. Just messing about with the new camera and some old lenses. PoD was one of the best shots.
Scamp's been in touch with a ballroom teacher in Cumbersheugh and we may have found a solution of sorts to two problems. The classes are on a Monday evening which would conflict with Jamie G's Salsa class, but if he continues to avoid his teaching duties, we may be losing that anyway. Also, we are now agreed that Michael is history, so another ballroom teacher will be a fresh start.
Tomorrow we're hoping for some scattered showers and some broken cloud. We've had enough of the rain now thank you.