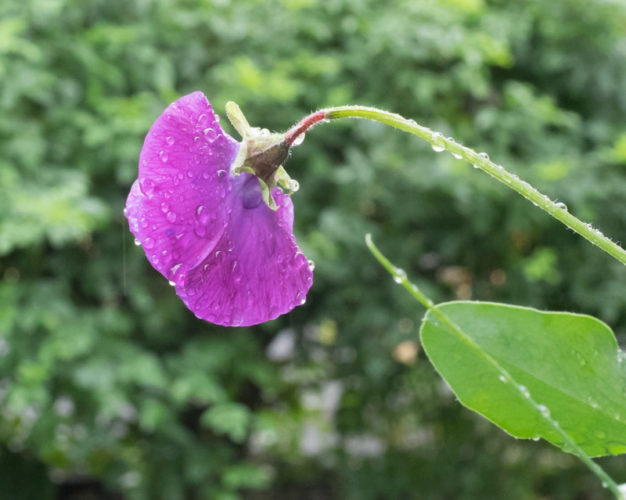 Today the Red Juke was going in for service and I had a courtesy car booked and it was a surprise!
Drove to Stirling in the morning and was passing the 'New Shops' just around 9.30am. The new M&S food store was opening at 10am and the crowds, half an hour before it opened were a very, very long snaking queue along the shop frontage, along part of the car park and down the side of the building. At a guess, I'd say between 500 and 700 people were standing in the rain hoping for one of the Golden Tickets that would give them up to £200 worth of shopping vouchers and a bad dose of the flu in to the bargain. I phoned Scamp to warn her that she was too late already. She just laughed
I had to wait half an hour for the courtesy car to be delivered, but when it arrived it was a '19 plate Micra. Then the service manager dropped the bombshell. It was also an Automatic. I've only rarely been in an automatic car and certainly never driven one. How was I going to get this home? Luckily the lady was very positive about it and explained quietly how it worked and drove me round the block. She then offered to sit with me to allow me to get used to driving it round the block. Oh dear I must have looked terrified, but I took her up on her offer anyway. Then it was time for me to 'go solo'. Despite knowing that there was no gearstick, I still tried to change up and down with the drive selector for the first few roundabouts, then concentrated a bit more and found it was quite a natural way to drive. When I got it home, I took Scamp out for a drive, but she refused to have a go. It's amazing how quickly you adapt to a completely new driving style. By the time I was taking it back, it was as natural as any other car I've driven.
When I got to the garage the same lady came to deal with me and all I said was "Well, that was a lovely car." I didn't add "I want one.", but she knew that was in my head. However, outside was a shiny clean Red Juke that will need two new front tyres this year, so I put the thoughts of an Automatic Micra to the back of my mind for now, paid for my day's insurance and left with a smile on my face. Western Nissan aren't so bad after all.
The drive back home took almost twice as long as going, because everyone in Central Scotland seemed to want to go the same way. I was hungry and was looking forward to Scamp's Prawn Stir Fry for dinner, otherwise I'd have taken it for a run away from the motorway bizz to test out the updated sat nav card they'd plugged in as part of the service. Maybe we'll get a chance to try it out tomorrow.
PoD was a shot of the last of Scamp's sweet peas standing up to the incessant rain today. We were promised some sun. We got rain instead.
No dancing tomorrow because Scamp has an appointment with the doc to check out the insect bites she's got, and no other plans. No dancing at night either because Jamie the Salsa teacher won't be there. Even worse, he won't be there next week either.