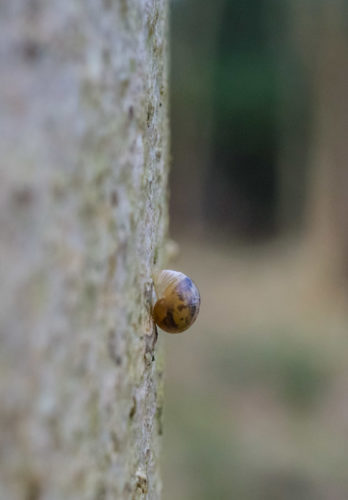 After a lazy start, the lazy theme continued.
We were going to a Sunday Social in Mango today, the rest of the day was planned round that. In the morning I divided up the mince I'd bought last week and vacuumed it into bags for freezing then started on cleaning the coffee maker. I've had the Gaggia coffee machine for years and it gives sterling service, but occasionally the cup holder leaks hot water into the coffee and the grounds holder comes away from the holder just when you don't want it to. It makes a terrible racket when it's actually making coffee and all of these are signs that it wants a good clean. It's not been done this year, so today was the day. Stripped it down as far as I dare and cleaned all the bits I could reach before re-assembling in the time honoured Haynes manner (re-assembly is the reverse of disassembly). It made an even worse racket until I managed to get the airlock out of the system. After that it ran as sweet as a nut and the coffee tasted better too.
By then it was lunch time and as we wouldn't be eating dinner until well after 7pm, we had what could be called a substantial lunch. Watched the Andrew Marr program. The only political program I'd watch given the opportunity and then started today's painting which I'd already decided would be a Rudbeckia. Sketched and painted from a photo taken over at St Mo's during the summer. It fitted the bill perfectly on a dull day like today. With the painting well under way, I went out for a walk to see what I could find worth snapping. What I found was a tiny tree climbing snail about 3mm diameter and some larch flowers which when fully blooming look exactly like tiny pineapples! The snail won PoD. Back home in time for a shower, a shave and a change of clothes and we were off to Glasgow.
It took a while to find somewhere to park now that Sauchihall Street is in the throes of being pedestrianised. Eventually found a space further away from Mango than I'd have liked, but at least we were in a legal space that didn't cost us a bean. Parking is free on a Sunday in Glasgow City Centre.
Mango was jumping, but we found a chair to sit our bags on and hang our jackets over the back of. Squeezed ourselves into a space on the floor and had a few dances. Saw some folk from AdS salsa classes although most of the dancers were either from Mango or one of the other two dance classes in the city. Only stayed for an hour because the floor was too crowded and Scamp was getting buffeted by those with more energy than skill. Eventually, we agreed that we'd had enough and drove home.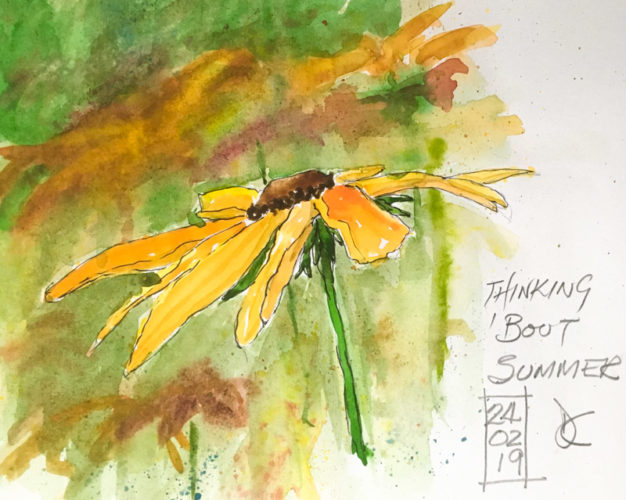 Spoke to JIC after dinner and exchanged gossip for half an hour or so. Completed the painting and was happy with the finished article, so that's what you see here. I'm not a great fan of spatter on a painting, but in this case it suited the subject. Traced round the main flower on tracing paper, cut it out and used it as a mask for the spatter.
Tomorrow is Gems day. I may take the Dewdrop out for a run.