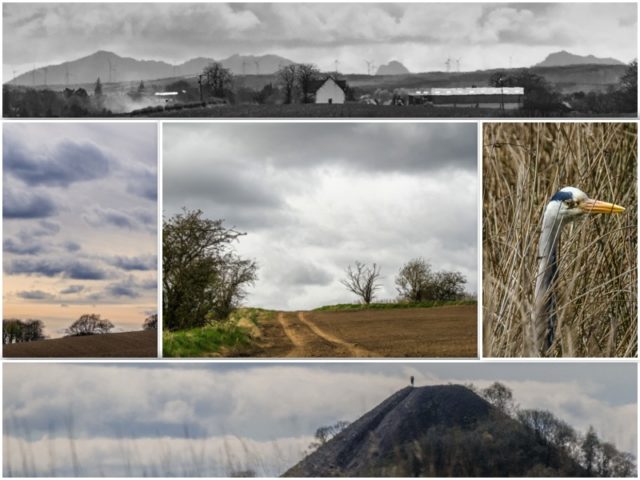 Went for a walk around Broadwood Loch rather than its little cousin St Mo's.  Broadwood is a bit duller than St Mo's in my opinion, but nowhere near as dull as Strathclyde Loch.  Like SL it's a manmade or manflooded loch that originally was a piece of bogland with loads of peat underneath.  It was always being set on fire during the summer.  Flooding the area produced a loch and reduced the possibility of it going on fire.  Originally there were great plans to have it stocked with fish and there was to be a sailing club.  Neither of these plans saw the light of day.  What NLC did was categorise part of the loch as a nature reserve which has the advantage of costing nothing and preventing either of the leisure activities from taking place.  Cost saving from NLC?  Surely not.
After lunch I chose cycling rather than the gardening that Scamp opted for.  Went out with the intention of finding some damselflies to photograph, but they were still swimming in the ponds dressed in their nymphal disguise.  Maybe I was being a little optimistic, but I just thought with the increase in the temperature and light recently there was just a chance of some of them hatching early.  Maybe next month.
What I did get were, from the right and going anticlockwise, Mr Grey's cousin from the morning walk around Broadwood.  Next it looks like a volcano, but it's a pit bing near Kirkintilloch.  On the left is a wee bit of interesting sky I saw on the way home.  At the top a monochrome landscape shot with the Arran hills in the background.  Centre stage is a recently ploughed and seeded field with tractor tracks heading over the hill.
Not a bad Sunday.  Not bad at all.