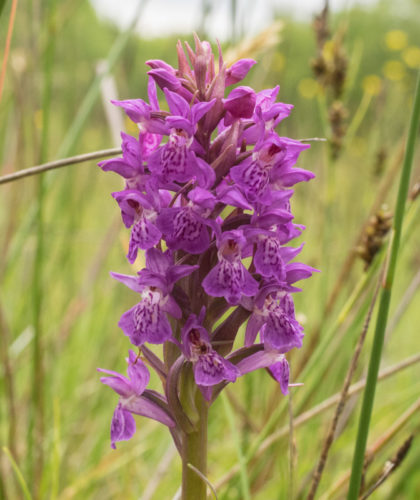 Ah, but all is not as it seems. Read on dear reader!
I got a text message this morning from Parcelforce: "Sorry but there's been a delay to your parcel and we are no longer able to deliver it today …". Blah, blah, blah "… it will now be delivered next working day (Monday to Friday)". Can't say I was all that surprised, I'd read the comments about Parcelforce, but as it was the only option for a decent timeslot, I took it. Should have known. My only previous dealings with Wex, the supplier of the lens, was before the New World Order started and then I could get my stuff delivered free to the Glasgow shop. Of course, now the shop is shut and I have to rely on flaky Parcelforce. I complained to Wex and they agreed to reimburse me for the fiver I'd paid for next day delivery, but I think this is the last time I'll buy from them until they use someone who can actually deliver the goods (no pun intended.). I live in hope.
So, if that wasn't the Toy, what was? Well, Scamp started searching through Which to find a new tablet. Her old one only has 8GB storage and although you can bung in a 64GB micro SD card, the OS and most of the apps must go on the on-board storage. It's daft, but true. Even a quarter of the way into the 21st century, we're still living with these unnecessary restrictions. She did find one that suited her and her price range and we could actually get it today from Currys. We had to pay for it up front and then wait for an email telling us to drive to the nominated Currys to get the handover. It was all very hush-hush. You drive to the store and park in one of the bays. Send a message to Currys to say that you have arrived, adding the make, model and colour of your car as well as the last three characters of its licence plate. Then a black clad attendant approaches and tells you to open the boot. Another operative approaches with the item you've purchased and places it in the boot and tells you you are free to leave. I felt like switching on Sport mode and doing the smoking tyres take-off out of the area in case there were snipers or at the very least NPR cameras tracking our every move. It was all a bit like a dodgy drug deal (not that I've ever participated in such a thing, of course, but a friend of mine told me that …).
Safely home we unboxed the tablet and plugged it in. Thankfully it uses a USB-C connector. At last there's a hint that someone is making technology for use by humans, not tech savvy nerds. With it plugged in and a smile on Scamp's face, I walked over to St Mo's with my Oly and the old macro lens looking for something interesting to photograph. The something turned out to be a Marsh Orchid. Not something rare, but it does look quite exotic. They grow on a lot of the waste land in St Mo's.
Tonight was spent transferring data and apps from the old tablet to the new one. We're almost there now and I think I might even treat myself to a new tablet soon too. My old one is getting slow. My ancient one is almost dead and suffers from even more problems than Scamp's old tablet. Maybe I'm just dying to wear the black polo neck sweater and the dark glasses and talk in passwords again to black clad operatives outside Currys.
Tomorrow it looks like rain.