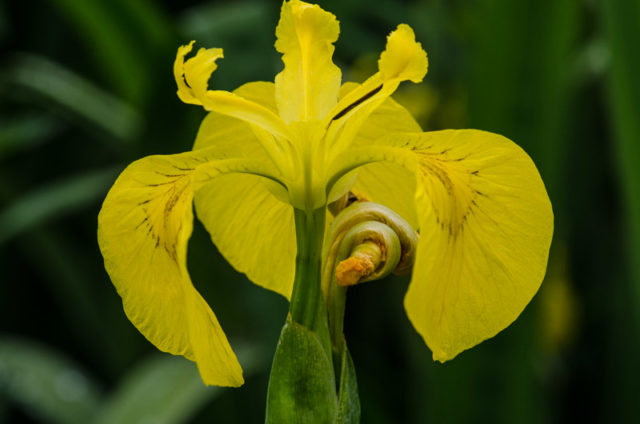 We even travelled further than the statutory five miles, but don't broadcast that.
It was a dull old morning with milk white skies the glowered over us. The hills were shrouded in the stuff, so the only thing to do was go out, and that's what we did. But first the coffee machine had to be warmed up to dispense some Sumatran joy! A sudoku had to be started and some mind bending puzzles had to be completed on a new tablet. A big tablet with thousands of colours and big icons that deafened the eyes with their brightness. Scamp was getting used to her new toy. Me? I was wondering if I should get myself a new tablet too. My 'new' tablet is six years old now, stuffed to the gunwales with games and rubbish. I still use it because it has a lovely screen, but it's getting slow, you can't update the OS and, well, Scamp's got a new tablet and it's better than mine. Couldn't quite square the 'want' with the 'need', so it ended up in abeyance … for now.
After coffee and puzzles, came lunch which was scrambled egg with smoked salmon on toast. Another cup of coffee for me and a white tea for Scamp then the decision – where to go. We settled on Kilsyth for a bottle of Hortus Gin from Lidl, some veg, some chicken breasts, pastries to go with another coffee, milk, chocolate raisins and beer, but mainly Hortus Gin! Scamp had wanted to go to the Kilsyth fish shop, but Lidl managed to supply enough fish to satisfy her. Dinner was discussed, but we settled on eating out of the freezer. Chicken Tikka curry with a starter of cauliflower pakora and fish pakora. Never made fish pakora before, but it turned out to be quite simple.
Before the dinner could be begun, there were photos to be taken. Walked over to St Mo's then followed the path behind the school and found a great mound of Flag Irises growing there (I checked and Irises is the plural of Iris, just so you know). Managed to get a few shots of bees bums as they plundered the flowers, but the almost symmetrical yellow bloom got PoD.
Back home, dinner went well. I made the starter and Scamp did the main. Shared the washing up. The gin was just as good as I remembered it and just about the same price too. I commend it to you. Sketch today was "A Tree, A Branch or A Leaf". I was late getting round to starting it and it ended up being a trio of of bramble leaves in autumn regalia. At least I think that's what it will be. It's still drying as I write this and won't be posted until tomorrow, hopefully. In the intervening twelve hours or so the situation may change. Like the very wet watercolour, it's a bit fluid!
Tomorrow we have no plans, but if it's dry it may be a walk or it may be cycling. At present it's still a mystery!