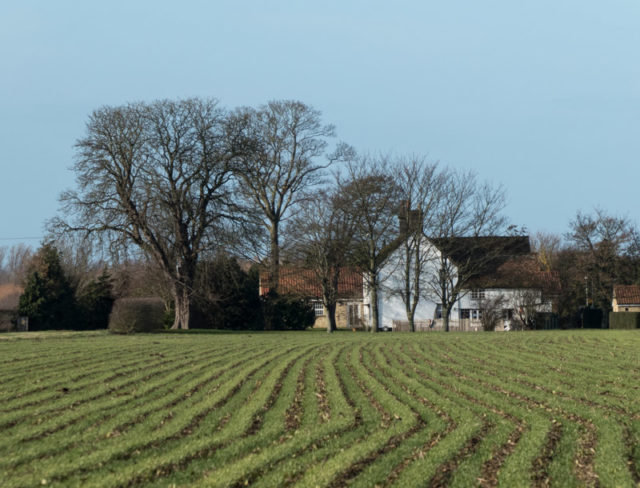 Heard JIC and Sim get up to take Vixen out around 7.30am. Neither of us were interested in joining them.
After breakfast we got a message from Hazy to say they were intending leaving about midday. It looks like everything is going to schedule.
JIC, Scamp and I went out for a walk out through Astwick, being careful not to blink so we wouldn't miss it. From there up the path between the fields. The other two kept stopping when I was taking photos, but eventually they gave up and walked on slowly while I grabbed shots of strange plants and vistas which were very English. Got my PoD on the walk. A shot of a farm with nice leading lines along the furrows in the field. Got a text from Hazel at 12.08 to say they were on their way. Right on time. On the way back I stopped to take a photo of some dead nettles flowering outside the church at Astwick. Weeds flowering in late December!
Hazy and ND arrived for coffee and to assure us that they were here on time and settled in their hotel which is just down the road. Good to see both her and JIC just talking.
Dinner tonight was:
Whole sea bream (head on) for Scamp
Cooked ham for the carnivores.
Both served with cooked split peas. They reminded me of the pease brose my mum used to make.
Watched a film at night, Earth From Space – BBC Scotland. Really brilliant pictures, but depressingly stilted delivery from the voice over.
Tomorrow it's Christmas. "Let's hope it's a good one without any fear"