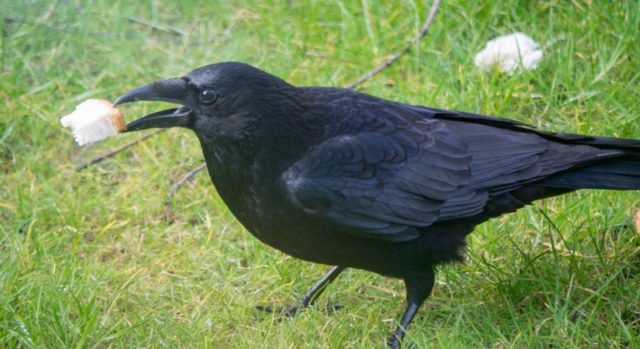 What's the point of having a Fitbit if you don't use it?
That's the question Scamp asked me yesterday, so I did. I wore it today. As I sit here writing this blog, I've achieved 10,803 steps. A lot of those steps were gathered walking round Broadwood Loch this afternoon. Scamp wanted to go for a walk and as there was a bit of hit and miss sunshine, I went with her. We walked down to Broadwood and then round the loch. Not the most interesting walk in the world, but it got us out and moving. I managed to get a couple of shots of a Crested Grebe, not sure if it's a Great Crested, but it was quite a good one. There wasn't much else to see, but on the plus side, there weren't a lot of people around either, so that was a bonus. I wanted to see if there was a way to photograph the outfall from the loch, but it's carefully managed so that the actual waterfall is obscured from view. I may have another look sometime, but on a cursory glance today and a couple of preparatory shots through the railings, it's a no-go. Pity.
Came home and Scamp made a startling discovery. She'd logged in to Tesco and found a whole page of free slots for home delivery. I was dubious to begin with, but it looked genuine, so she has completed her order and the goods should be arriving on Monday. No guarantee that they will actually have the advertised articles in stock come Monday, but if it means we don't need to queue along with all the masked minions, I'm up for it. If it means we don't have to lug great bags of potatoes and tins up from M&S I'm doubly up for it. We'll see.
I made red lentil curry for dinner to be served with the remainder of Wednesday's chicken and it was while I was making it I got today's PoD of the crow making off with a bit of stale bread. Actually, the better shot for me, although the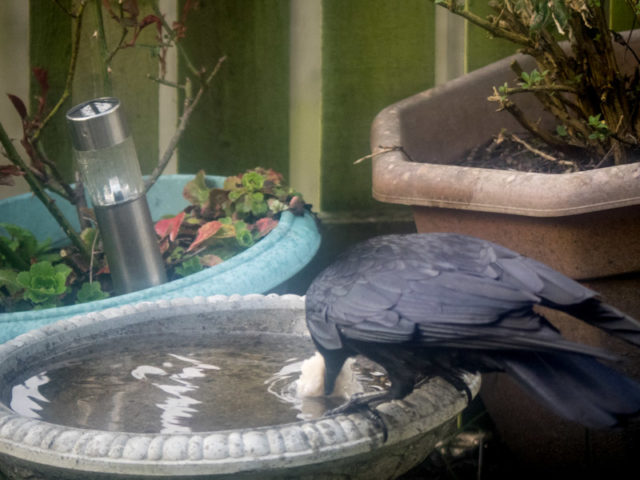 quality was poor, was the one here of a crow dunking its bread in the birdbath to soften it. Now I've heard of this before, in fact, my dad used to tell me tales of crows soaking their bread. I though it was just that, a tale, but today I saw it happen before my eyes. Bread must have been just a little too hard for him! Curry was voted hot, but just on the safe side of too hot. There is some left over to use tomorrow with some fish or some eggs. Both work well with it. Might try to get some coconut milk to calm it down because it will have 'matured' by then!
That was about it. Hoping for high temperatures this weekend, but not as high as the folk down south will be getting. Might get some things done in the garden. I'm thinking Scamp may want to cut at least some of the grass if it stays dry long enough.