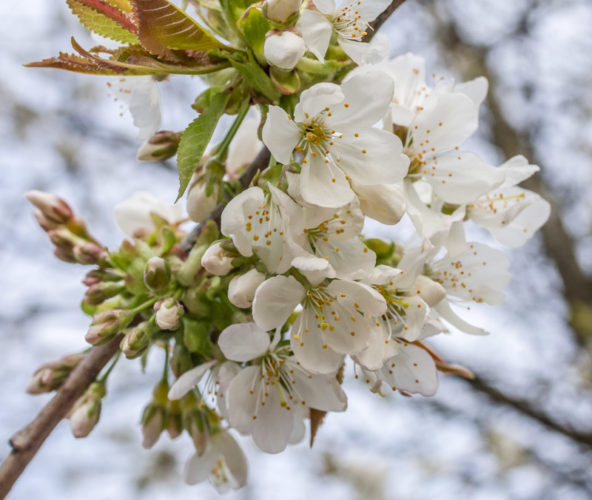 Driving to Falkirk, and back, lunch out (for some), coffee (for some), broken website – now repaired. Just your usual Tuesday.
Very warm during the night, but the temperature was dropping all morning and, when we got out of the car in Falkirk, I was glad I had worn my fleece. Dropped my ring off in the jeweller's to have it repaired after having it cut from my finger back in March. We will be reunited on Thursday, hopefully. Went to Morrison's while we were there to buy muesli, hand wash and milk. That, with a few other things, came to just over £70. That's the way the money goes.
When we came home, Scamp just had time to change before she went out for lunch with her pal Mags. I had an hour to rearrange the mess in the art room before I too went out. No lunch for me just coffee and setting the world to rights with Fred and Val.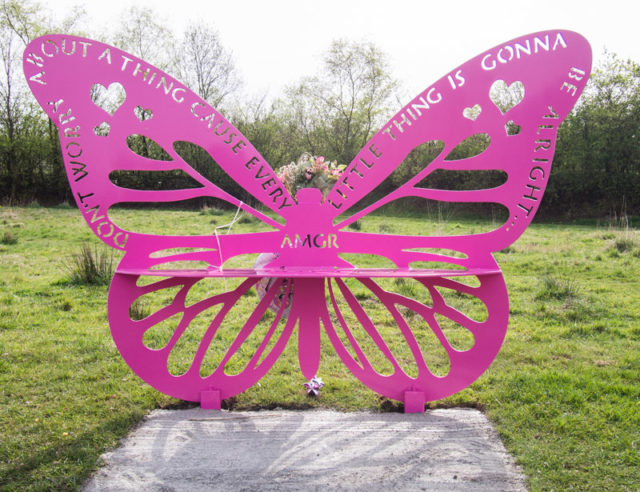 By the time I got home, Scamp was too and there was just enough of the day left to wander over to St Mo's to get some photos. PoD went to a branch with what looks like Wild Cherry blossom. The competitor for the PoD was this shot of a new memorial seat in St Mo's park. The name on it is Deone, who I think is Deone MacRae who died of cancer in 2013 aged 15. The family put a memorial bench beside Broadwood Loch, but some people didn't like it and burned it to ashes. You really wonder about the mentality of some people. The new butterfly seat is cut and welded from 6mm steel. I don't think that will be quite so easy to burn.
After dinner which was a joint effort at a paella, I noticed all the email from the new server was offline, and so was my site. Try as I might, I couldn't get it to clear itself. I tried a website checker and it showed the site as open. Asked Hazy to check and she got access. Eventually used the chat facility on the new server's webpage and after some checking on their side I was told that my IP address had been blocked after too many attempts to log in to an email address using different passwords. Actually it was me who was attempting to log in and get Mac Mail to accept the new password. Good to know they are on the ball, but will have to be more careful in future when changing passwords.
That was my busy day. Tomorrow will be equally busy, I'm sure. Hoping to go dancing in the afternoon and maybe in the evening too. The weather fairies say it's going to get colder and wetter. Oh what fun. Summer's over for another year perhaps.