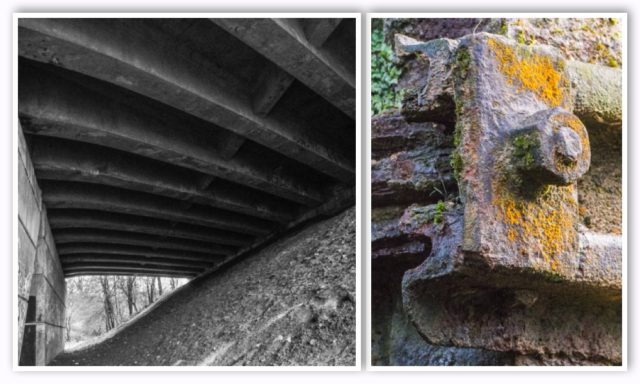 I got a pair of shoes in the Clarks sale last week. They looked good, they fitted me, I should have known something was wrong.
Scamp was going for a gym induction today at 2pm. The morning was free, so we decided to go to Stirling and return the shoes that looked good, fitted, but offered less support than an old pair of slippers (I don't wear slippers – I'm not that old). Scamp had to accompany me because the shoes were bought on her card. It felt a bit like being taken to the shops by your mum, except I drove! She got the money back on her card and I went for a browse in Waterstones, but didn't see anything that interested me. Had a coffee, stocked up on things we didn't really need at Waitrose as we passed and drove home.
As I said, Scamp had an appointment at the gym at 2pm and as none of my coffee fiends were coming out to play today, it gave me a chance to tidy up some of my rubbish from the living room and dump it upstairs. My next painting project is going to be a self portrait. I've tried doing it by looking into the mirror, but why do that when I can take a photo and print it out, pin it to the easel and work from that. It worked with the painting below so perhaps it will work with me too. You'll find out when I have finished, whenever that may be.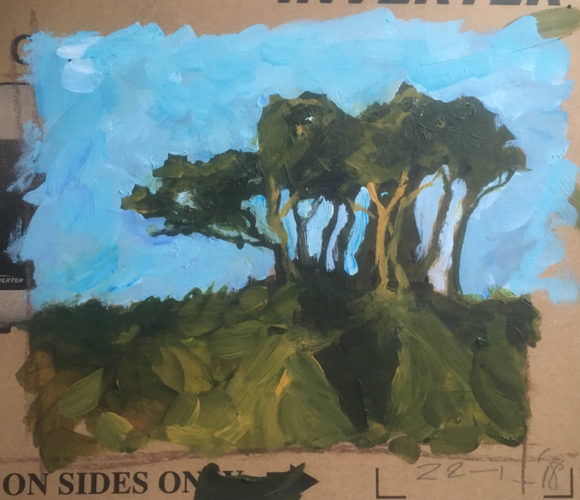 After taking my selfies I gathered up my Olys and took them for a walk down along the Luggie Water. There was a fair bit of water coming down today probably fuelled by the last two days rain and also the snow melt. I'd missed most of the good light, but I did get a couple of images I was pleased with in the 24 shots I took. I'm being a bit more cautious with shots now. I still take a lot, but don't keep them all.
Today's PoD was the monochrome pic of the concrete bridge arches.
Scamp found the gym induction quite interesting. I didn't know that on the treadmill you could get a little animation of you walking along a beach. A bit twee, but worth a laugh. Better than just seeing the time clicking away. Must play with that next time.
Tomorrow seems set to be a bit brighter and better, if not warmer. We may go for a spin.
---
My Workflow
The first thing I do after I've downloaded the photos from the card is go full screen and select shots that have some potential. In Lightroom they get a yellow flag. (Only that selection makes it through at the end of the month. The unflagged get deleted.)
After the initial selection I go through the yellow flagged shots and work on them to see if there are any that will make it to PoD. Potential PoDs are given a red flag. Any yellows that aren't so good after all have their yellow flag removed and will meet the fate of the other unflagged ones at the end of the month.
With the red flagged images selected, I pick the best one (It's usually a foregone conclusion) and give it five stars. That's PoD. All reds get uploaded to Flickr. Five star shot goes into the 365 album and the remainder go in the Nearly a 365 album.