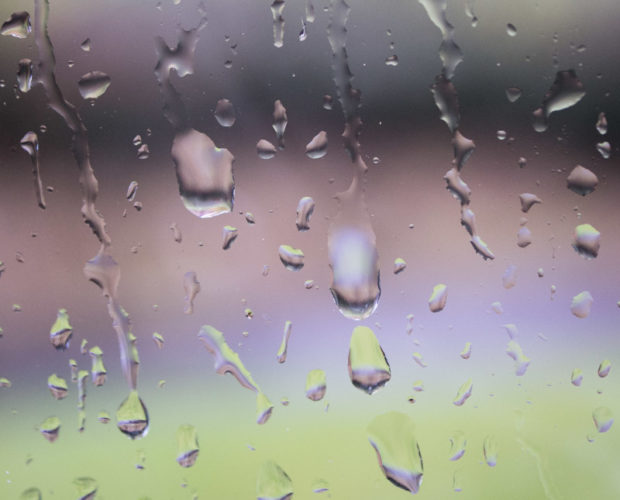 I was sure this wasn't going to be the highlight of my day
That is to say, I wasn't looking forward to it … at all! The weather when we woke was wet and a bit windy, but I'd rather have gone for a walk in the windy rain than go dancing ballroom. Yes, I know that's what we've been learning Jive, Waltz, Quickstep and Tango for, but I just had the feeling it would be a big dance floor filled with critical, snooty oldies. The reality was somewhat like that, but also totally different.
Starting from the top. We'd recorded the Japanese GP from Suzuka, one of my favourite tracks and for once it was full of thrills and spills. Great to see Vettel getting spun off the track by Verstappen. He's young, V, and a bit of a nutter, but he made short work of a four times world champion who tried to muscle in front of him. Well done to you Mad Max. I really enjoyed the race and for a couple of hours it put dancing to the back of my mind.
PoD was a view of raindrops running down the front window. Not the most interesting of photos, perhaps, but I wasn't going out in that rainstorm just to get a better photo and another dose of the cold to boot.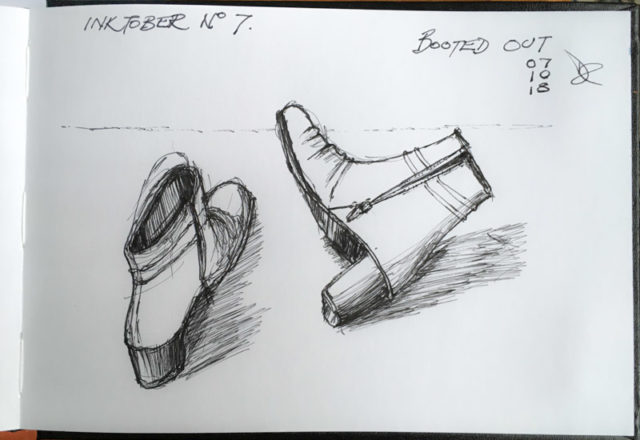 After lunch I did today's sketch which was of two of Scamp's boots lying under the coffee table. Not very imaginative, but there was more observation and sketching in it than in the last six added together. I liked the finished drawing. Let's hope it's the start of some better work.
It had to come. Just before 3pm I got washed, shaved and dressed for the dancing. Checked the postcode of the place we were going and wrote it down, lest I might (on purpose) forget it. We drove through the torrential rain to the hotel, only to find that there was no room to park, so I dropped Scamp off and went in search of a decent space in one of the side streets. We'd been allocated a table with some other folk. I think they were the ones nobody else wanted to sit beside. They weren't that old, but they did tick the 'Critical' and 'Snooty' boxes. Basically the table I was dreading. We'd ordered food and when it came it was really good. Fish 'n' Chips for Scamp and Steak Pie for me. Mine needed some salt, but otherwise was excellent. Scamp's seemed to suit her too. Then we manage to spirit ourselves away from Critical & Snooty. One of Scamp's salsa friends had already had a run in with C&S and invited us to sit at her table. It was full of older women, but they smiled and made conversation with us, so we'd won a watch. The music started and some folk got up to dance. Scamp nudged me and we joined them, demonstration our 7 Spins Skills. That was better, we'd been on the floor. After that, Michael or his feminine persona took to the stage in a full length glittering golden gown. The floor show had begun.
It was a great show. Against my better judgement I laughed out loud at his antics and the costumes were amazing, starting with a fantastic Frank N Furter. Between each of his sets were a couple of dances. No waltz or tango and the quickstep was too quick for me. Lots of line dances (yuk!) and jive. We even managed a couple of salsa dances to what was really rock 'n' roll music. The finale was his on-stage change from Dorothy (Wizard of Oz) to Boogie Woogie Bugle Boy of Company B. This was followed by a high energy routine with an unrecognisable Ann Marie to that Glen Millar tune. Overall a great night. I needn't have worried, but if it hadn't been for Scamp's pal inviting us to her table, it might have gone very differently. Would we go again? Yes, probably, but maybe not for a while. Drove home through more wind and rain, happy to rely on the sat nav to find the right road.
Tomorrow is Gems day so I may go to the gym.