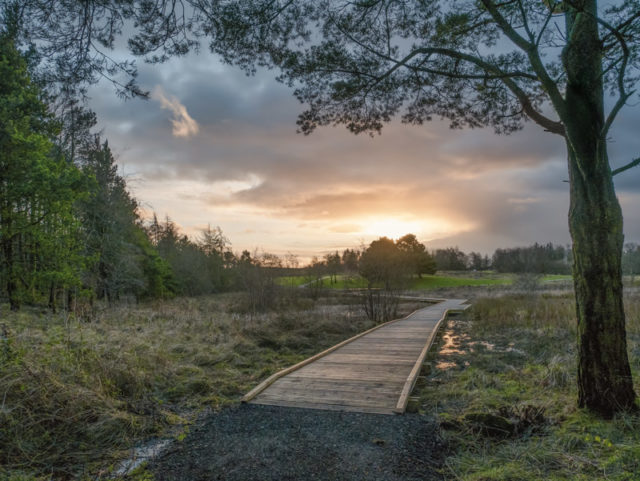 It was dry today, but there was still a lot of water about.
It was when we were looking out the window this morning that Scamp noticed we had a new pond in one of her planters. The water was easily 50mm deep. I tipped out most of the water and moved the planter over to a dryer bit of the garden where it could drain away more easily. However, the pot was so heavy it still sank down into the soil, thereby blocking the drainage holes again. Even when I lifted it up onto the step, the holes were still being blocked. I finally resorted to using two pieces of wood to act as supports to raise the pot up off the concrete step and finally the water began to drain. The water I'd poured off initially was still sitting on the depression the pot had made when I last looked. That's how saturated the ground it today.
Scamp had a birthday present for one of her friends and I wanted a new Sudoku calendar, so we headed to The Fort which is the nearest place with a bookshop. While she went to shop for a prezzy, I went to Waterstones and got my calendar half price. Result! Next thing she wanted was crepe paper to make the fairy's underskirt. Got that and returned to wait for Scamp in the car.
Back home after lunch I took t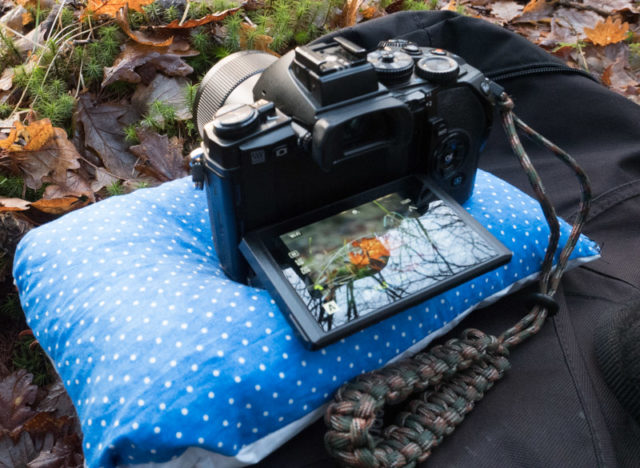 wo cameras and the new 'beadbag' out to St Mo's to test the practicality of it and to get some photos, hopefully. The best of the day, and PoD, was a sunset view along the boardwalk, not take with the assistance of the beadbag, but I did get a photo of it being used.
Back home I removed the wings from the fairy, photocopied them in the scanner and used the photocopy as a template to cut out a new pair of sparkly wings. They're not perfect, but they are a lot better than the ones she had at Christmas. Scamp, meanwhile, worked on the underskirt which is what she wanted the crepe paper for. It's looking good and if she can get the dress cleaned properly we'll be ready to reassemble the Christmas Fairy.
Gave the MBP another full charge today and it seems be working properly with its new battery, touch wood.
Tomorrow I'm planning to post some calendars and write some letters. Gems will be here too! Back to the same old, same old.