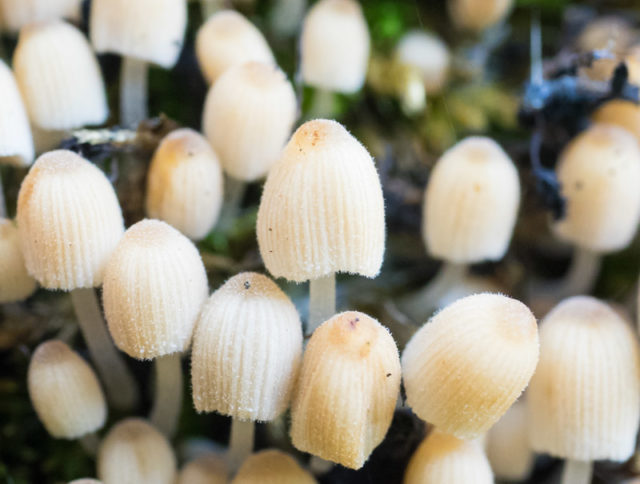 The day started with a visit to Calders garden centre for yet more plants.
Drove to Calders. Well, it's a long walk there and an even longer walk back carrying a plant, a new plant pot and a bag of sharp sand. It made sense to take the car! You'd hardly recognise Dobbies as was. Much larger parking area, totally redesigned frontage and inside of the shop. Unfortunately the plants area is just as random and disorganised as ever. Lots of tat for sale inside, but if you're looking for a watering can rose they don't have one. Style over substance perhaps. Still we got the sharp sand, the flower pot and the plant, so we shouldn't complain too much – shouldn't, but did.
After lunch I got ready to go cycling for brambles and despite the threats of rain, I had a dry run and grabbed about 400g of berries. They are much harder to come by than last year and much later too. There may be more later in the week hopefully. Hopefully there will be less nettles though. My legs are still stinging from today's forays into the nettle patches.
Scamp made potato and leek soup followed by Trout and Prawn Risotto for dinner and both were delicious.  I made some focaccia which was quite good, but needed better olive oil.
Watched an interesting Monza GP. Not a fair one as Leclerc won after flouting the rules a couple of times. Of course the road to fairness against an Italian team at the Italian GP is an uphill struggle, but it needn't be so blatant or you just turn people off. Poor Vettel, he should concede the crown to his younger partner now. He's becoming a liability. Let's hope he wakes up to that before he does something with more serious consequences.
Spoke to JIC and got an update on all that's happening down Cambridge way. Good to hear that he's had a chance to get some gardening done and that his labours are bearing fruit … literally!
PoD was a group of fungi I saw when I was taking a break from bramble picking.
Tomorrow is Monday which means Gems and Salsa in that order.