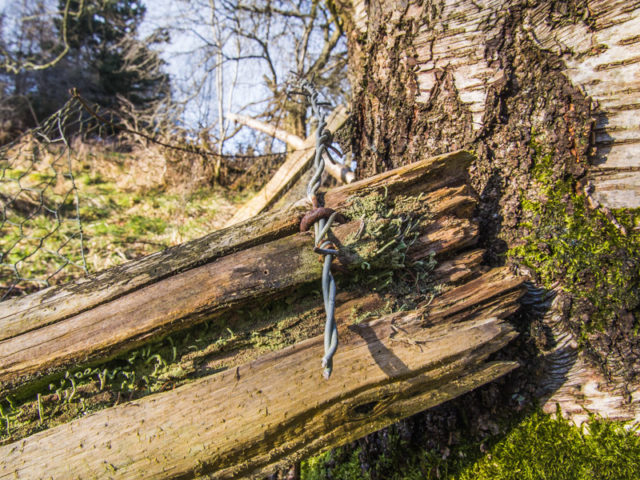 Not together. No, that would not be a good idea.
Today was meant to be coffee for four, but it became coffee for three. Fred, Colin and Me. Val being laid up in bed with shingles. Poor man. The replacement of Val with Colin changed the dynamic of the group completely, and also the proportions of the coffee. Instead of two Cortados and one Americano it was one Cortado and two Americanos. Topics discussed were school awards for LGBT, FPs (Former Pupils), FCs (Former Colleagues), gardening and sketching. It was interesting to have a different perspective on things, not better or worse, just different. Maybe refreshing would be a better word.
After an hour or so we split up and went our separate ways. Me to go shopping, Fred to pick up Margo and Colin to go back to his garden. I went looking for plant labels for Scamp. That's what she asked for and that's what she got today. After a very late lunch I managed half an hour or so in St Mo's looking for something interesting. That's where today's PoD came from. Just a rotting fencepost, but lots of lovely textures in it. I was surprised to see that the number of the ladybirds I've been checking had decreased. Maybe the little bit of sun we've had has encouraged them out to look for food. It's good to see as it might be another sign of spring, although it looks like there's more snow in week ahead.
Back home, I fed the hungry sourdough starter. I've been buying sourdough bread from Tesco ever since I read that book by the same name that Hazy recommended. It's lovely bread. Very open textured and quite rough. Best eaten as toast I find. The secret to sourdough bread is the starter.  Basically it's the natural yeast in wholemeal flour that's been actively encouraged to grow and multiply in a warm, damp environment.  Apparently, and a chemist would know better, the 'sour' part comes from the lactic acid which is a byproduct of the action of the yeast on the starches in the flour.  On Sunday I finally began making a 'starter'. It's not difficult, just a bit long winded.
200g Stoneground bread flour
200ml Water (30ºc)
Put it into a large (1litre) container and beat some air into it.
Cover with a breathable covering.
Leave for 48 hours.
For the next 10 days repeat the following daily:
Chuck away half.
Add 100g Stoneground bread flour and 100ml water.
Beat some air into the mixture.
So far I'm on day 4 and the mixture is looking interesting (lots of bubbles) and smelling interesting (smells a bit like milk). Hopefully that means the natural yeasts in the flour have started working and multiplying.  And No, Hazy, I haven't played it any music.  Maybe I'll try some Tom Waits on it, but probably Salsa would be better!  I'll keep you posted.
No firm plans for tomorrow. Maybe go to Dunfermline.