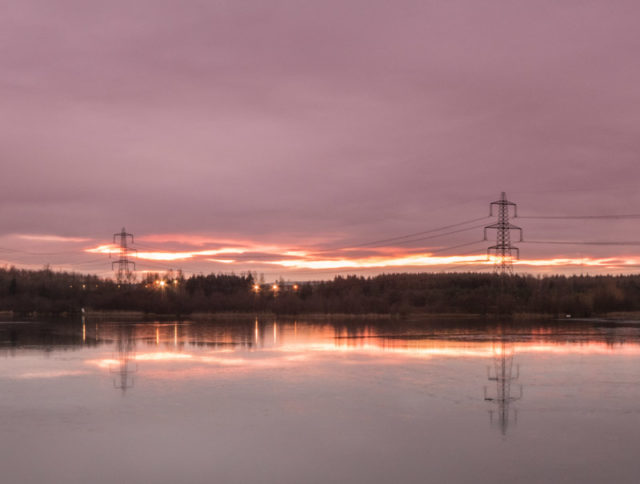 Met Val and Fred for coffee today. We really need to change our coffee day from Friday to another weekday. Costa was mobbed again and it was only by luck that Val and I managed to grab a table. Fred was later to arrive today after having to detour to the village to book his car in to have an exhaust box replaced. Swapped my new Yusuf album for a Jools album from Fred, then we critted each other's sketches. Val has started sketching too, but is not yet prepared to share his graphics work.
It had started out a bright sunny morning, but by the time we were heading back outside, it was dull and dark. Went to Tesco to get the ingredients for tonights dinner which was an experimental Chicken Tikka. Gave Val a run home and forgot that they (the mysterious 'They') are still digging up sections of Forest Road. Every time I drive up that road it's a different two sections that are being excavated or re-laid. Val was telling me that a whole section of the road subsided earlier in the week. Not surprising really with the amount of excavations that are going on. They probably dug a section up and then relaid the road surface the next day without filling in the holes first, what is now called a 'Workmanship Error'. Workmanship Error was the excuse explanation given for the Queensferry Crossing being closed for repair months after it opened. It used to be called Bad Workmanship, but that does tend to put a negative spin on things. Error sounds more positive, something that could happen to anyone. Grabbed the chance of another sunset PoD tonight after dropping Val off. This time it's Broadwood Loch, just further along the same pylon line as yesterday.
When I got home it was time to start the prep for the curry. I won't go into the details here, but suffice to say it was a lengthy procedure and although it was deemed edible but 'there were issues', to quote Marcus Wareing the man JIC claims has the personality of a stormtrooper. Not my favouorite person on TV either. Anyway, getting back to the Chicken Tikka. It needed a lot less cream in the sauce, but apart from that it was good. Definitely worth another go.
It looks like it will warm up a bit, or to be more precise, it will thaw a bit in the next few days with positive temperatures. Don't know what we're doing tomorrow. It will probably involve shopping somewhere.