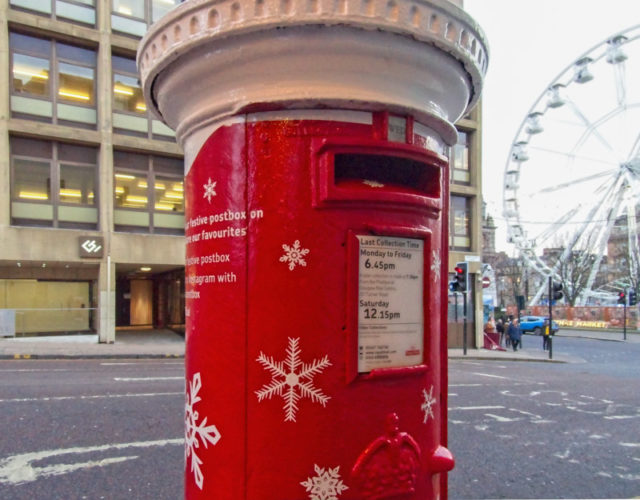 We went in to Glasgow a bit earlier today, so that we could, or should I say I could do some Christmas shopping, closely monitored by Scamp.
It took us most of our time to find a place to park in Buchanan Galleries car park. We were up in level 6 for the first time in ages, that's nosebleed territory. Even then, it was my eagle eye that spotted a hidden space. After that we walked down through George Square and down Queen Street, then on to Argyle Street. Coffee in Nero with a toastie for me and a slice of Cappuccino cake for Scamp. From there it was a short walk to Blackfriars.
Jive was good. We were the experts today. It's always good to be the experts for a day, but you have to realise that there's only one way to go after that, and it's down. However we basked in the glow of Michael's praise for an hour and it was good to see the jealousy of the other dancers. Waltz, it was even better. Finally, we had a quick introduction to the 'Running Step' in Quickstep. Good fun. It's a great feeling when a plan comes together as Hannibal used to say.
On the way back I managed to grab a couple of shots of a Royal Mail Festive Post Box. I hadn't noticed it on the way down to dancing, but Scamp had. It's a great idea. I applaud the RM for brightening up the place. The festive post box got PoD.
Tonight after one of Scamp's best 'Stir Fries' we left for Salsa and had an enjoyable hour and a half of jigging. No new moves, but we did get a chance to reprise Prado.
Tomorrow it's coffee with Val in the afternoon. Don't know what's happening for the rest of the day.