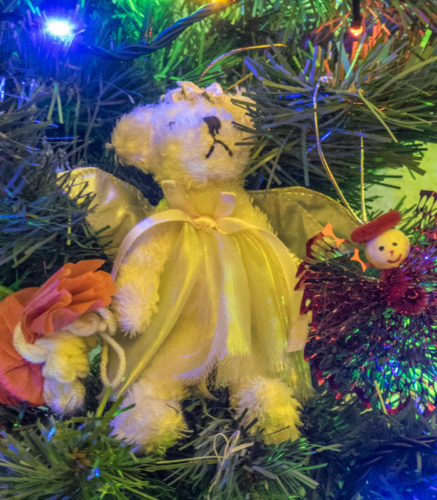 Broke the bonds of sleep to switch off my alarm and fell asleep again this morning. Finally got up and brought the breakfast. Just finishing it and getting started again in my book when the sound of ladders hitting the wall announced the arrival of the window cleaners. Quickly (very quickly) got dressed and found enough money to pay them. After that we could relax and have a coffee before heading to the butcher's to buy lots and lots of lovely meat, and fish too, because our butcher is not stuck to only red meat. Finally I got a chicken breast to make tonight's chicken curry.
With a ton of meat in the boot of the Juke (honestly JIC, this butcher is almost as good as Chapman's), we headed to Robroyston for coffee and to buy Asda. After coffee I had a walk round Homebase which closes in 4 days according to the hand printed notice on the door. I've never been in a shop that is being actively disassembled while I was in it. Got a few 'bargains', but as one old guy said, "It's only a bargain if you're going to use it." Very true.
On to Asda where Scamp was very careful and didn't spend as much as I thought she would, but she was working in a very targeted way buying only the essentials. Maybe to offset my extravagance in the butcher's.
Drove home with the headlights on at about 2.30pm. That's par for the course in Scotland at this time of the year.  Yesterday was the exception we always look forward to. Struggled for a picture today, so one of my 'bankers' was to photograph the little fairy bear know as Fairy Nuff. I got it totally wrong the other day when I named her 'Fairy'. That name should have gone to the fairy on the top of the tree. The one with the battered silver wings, the paper underskirt and the gauze dress. She must be over 40 by now, but doesn't look it, well not to me at least. No, this grumpy looking wee bear has been gracing our tree every year for about ten years or more and goes under the name of 'Fairy Nuff'. It's become a bit of a Christmas tradition to give her a chance to be POD, after all, she doesn't get out much for the rest of the year.
Tomorrow is a dancing day. Hope my knee hold out against Michael's stressful waltz.