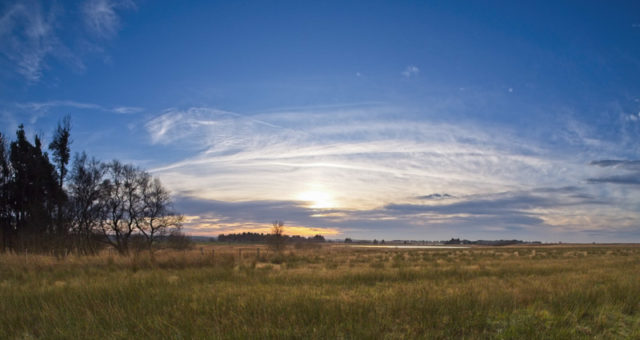 Scamp was out early to meet Isobel, I was out later to meet Val. All of us risking a dose of the cold sitting in the freezing draft in Costa Cumbernauld.
I wanted to pick Val's brains about the new Raspberry Pi which has come a long way since the last time I played around with one back in 2014.
<Technospeak Warning>
Then it was simply a tiny bare bones computer on a PCB. Now it holds much more memory and has built-in WiFi and Bluetooth and the Italian hardware genius has already played around a lot with it. I wanted it as a monitor for my bird table, and just to play around with if I'm being honest (which I sometimes am.). A "toy off the rack if you like" off the Technology Rack, that is. The idea of building and having a small, portable computer that can be run from a battery pack is very 21st century. Because it runs Linux or a compact subset of it, its OS is free, all you're paying for is the components. With the basic model you even have to solder in some of those components! Maybe I should order some Elastoplast as a preventative measure. I'm sure there will be a lot of swearing, cursing my stupidity and also fun in this project, but at present, my imagination is doing overtime thinking about what I can do with it.
<Technospeak Complete>
Walked with Val to Tesco to get some cod for our dinner. We parted, hoping to meet again before Christmas. We did meet again because we both came out of Tesco at the same time a half hour or so later! As a result I gave Val a run home then carried on up to the back of Fannyside Moor and got today's PoD there. Well, I got the makings of the PoD. It took a fair bit of post processing to get from what I took to what you see here. However, what you see here is what I wanted to see through the viewfinder.
Tonight's dinner was Cod and Sweetcorn Chowder but as usual I forgot to add the sweetcorn, so a spoonful of it was stirred into the thick soupy broth and it did no harm that it was just a wee bit cold. It's a firm favourite now this chowder.
Tomorrow I'm meeting Colin for coffee in the same cold Costa. This time we're meeting a bit earlier so perhaps, just perhaps we'll get a warmer seat, or maybe we'll abandon the cold Costa to the duller, but much warmer one at the other end of the boggin' Antonine Centre. We'll see.  Maybe snow tomorrow.  We've done not too bad getting to December before we got the white stuff.