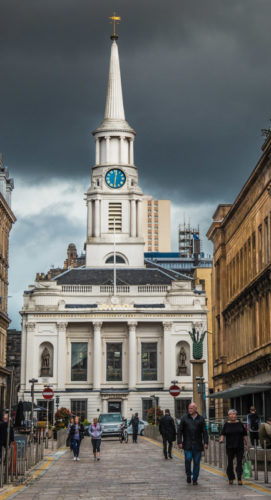 Today Michael had deemed that the dance lesson would be in the morning.
That meant an earlyish rise and we were out by 10.15am. In Glasgow we started with a fairly lengthy waltz lesson covering all we'd learned so far with Michael tweaking and gently adjusting it. Things were beginning to make more sense. Next was quickstep and that wasn't much clearer than it had been before. I'd forgotten just how fast it was. Tango was much better. Got the head movement and the staccato style of the dance better. Today we had to change partners for a while just to see how the other half danced! Finally we were on to Jive, but not the Dance of the Seven Spins, well not at first. We started with the Ladles and then went on to the Lindy Hop. Mental wee moves from the 1920s. I don't know what they were drinking when they invented it, but I'd like to taste it! And that's when the Seven Spins came back in to complete the sequence. It did all fit together after all.
Coffee afterwards to calm down and take stock. Yes, we certainly are improving. Michael spent some time with us, correcting mistakes, but not nearly as much as he spent with the other couples. We must be improving. On the way to coffee we passed Hutcheson's Hospital grabbing a ray of sunlight and shining brightly. That became PoD. I say 'became' because it is actually a Vertorama, a made up name for a vertical panorama. It's made up of two shots, one of the top down almost to the start of the street and another of the foreground cobbles combined in Lightroom and then processed a bit to brighten up the white building.
Went for a walk when we came back, just over to St Mo's, but there really wasn't much of interest there.
Salsa at night was fairly interesting in the first class (7.30) but I just can't get into that second class. Maybe my dancing brain is exhausted by the end of the day but it just seems a bit of a drag. I think we've agreed to dismiss it from our dancing day.
Tomorrow, Scamp has a coffee booked with Shona in the morning and I have coffee booked with Colin and Val in the afternoon. Fred is supervising the fitting out of his new bathroom.