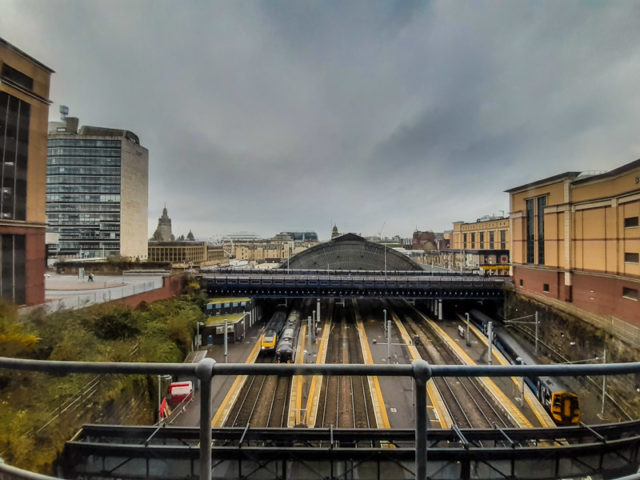 It looks like Crawford has suffered again from a little infection. Thankfully it's him this time not me this. It's almost a year since I brought one back from Lanzarote.
WhatsApp message from Nancy this morning that Crawford has another case of a little painful infection so they have to cancel tonight's dinner date. Such a pity, I was looking forward to it. Scamp suggested to June that we should re-schedule. All that work last night making eight panna cottas and nobody but us to eat them. Felt a bit down for the rest of the day.
The rest of the day was a drive in to Glasgow and a walk up Sausage Roll Street for a cup of dirty brown water pretending it was coffee and a panini in Nero for both of us and a walk back down SR Street in the rain to drive home under a cloud, and not just a rain cloud either.
Spent the rest of the day flying planes out from London City airport on X-Plane. How clever these pilots are to thread the needle and land on that tiny strip of reclaimed land.
By the time I was finished, the light had gone and PoD was a panorama of a dull, grey Glasgow I'd taken earlier in the afternoon.
Some days are like that. Tomorrow will be better, I'm sure. We may go to Hamilton to get a curry.