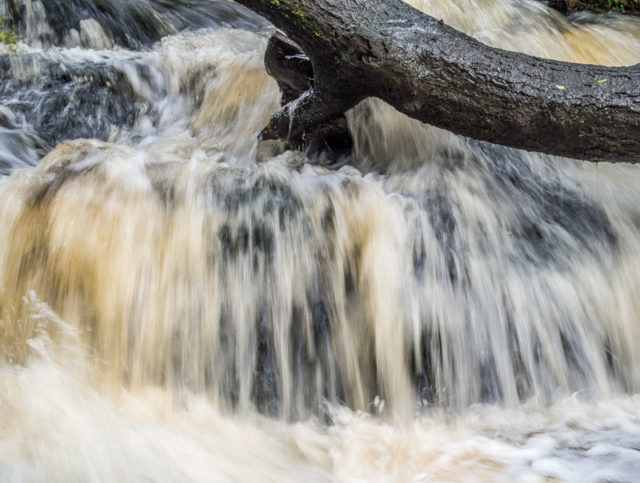 The task today was to clear up the second drawer of the four.
I thought this was going to be an easy job, but after an hour and another poly bag in the bin, I had a semblance of order in the second drawer. It has become my 'paper drawer'. Watercolour paper, pastel paper, photo paper, even tracing paper. Now the top drawer looks a mess again by comparison.
Coffee with the guys today and perhaps, just perhaps, I've found the happy medium with Cumby Costa. Mocha Cortado to start and a double espresso after an hour or so. We talked a lot across a wide range of topics and finished discussing the start of construction of the new Cumbernauld Academy or Cumbernauld Atrocity as Fred will have it.
Because this was in my head when I drove away from Tesco, I just had to see what was happening to my old school. It appears that the concrete columns have been poured and there's a bit of work on the concrete too. Basically it's at the stage of being a quagmire with some concrete pillars poking out of it. One day it may come together, but for now, all I can say is that it's in exactly the place that the architects intended it to be in.
Drove around looking for a subject for today's PoD. It took me quite a while, but eventually I decided to have a look at the Falls of Luggie. That's not its real name, but it's a small waterfall on the Luggie Water, and Falls of Luggie makes it sound spectacular. A long shutter speed would have been good, but I didn't bring a tripod. I've got two good tripods and I keep on telling myself to leave one in the car. I only need one at home. I made do with the slowish shutter. Slow enough to blur the water, but fast enough to hand hold. Couldn't decide whether the 45mm or the 9mm worked better. The result is above.
Tomorrow we go to visit Dorothy and it's supposed to be a better day, although today wasn't all that bad.