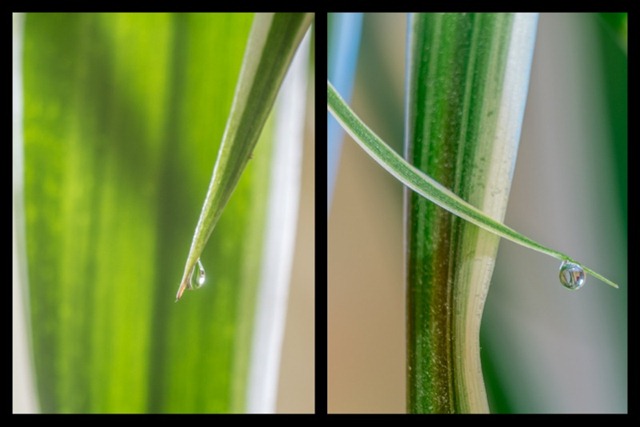 The title refers, of course to the weather.  Yet another rainy day, but as I write this in the back bedroom while Scamp watches Celebrity Masterchef (boak!), there is blue sky with some clouds of course, but blue sky nevertheless and the promise of a better day tomorrow.  Hope it's a better day for Scamp too.
Scamp's new phone was due to arrive this morning between 9.12am and 10.12am.  I just love DPD's accurate time intervals.  Anyway, it arrived just around 9.15am and as she opened the parcel and then the box the phone was in, I noticed that the seal was broken on the box, the bit that says "If the seal is broken reject the phone, blah blah".  I carefully took the phone out of the box and noticed there were finger prints on the protective plastic cover.  The cover itself looked as if it had been removed and replaced.  You know how it looks when that's been done, the bubbles and the edges not quite right.  Now it might be my paranoia, but in these days of heightened cyber security fears, that sort of thing shouldn't happen.  We eventually agreed that she should phone Vodafone and request a replacement in a sealed box.  It took three phone calls and finally a post on Facebook to get the thing almost sorted.  I say 'almost' because she now has to wait 48 hours to get approval to get the replacement from a Vodafone shop.  Neither of us can understand why she has to wait that amount of time and neither of us is happy with the result.  Customer service from Vodafone has been shocking for both of us now and I don't think either of us will be renewing our current contracts.
I've been painting experimentally today, using cling film to create interesting effects in watercolour.  I tried doing the same thing with acrylic, but it wasn't as successful.  The next thing is to try it on a real painting, and on a larger piece of paper.
Neither of us went to salsa tonight.  Me because I couldn't really be bothered and Scamp because her shoulder is still giving her some pain.
Did you know if you overwater a spider plant, the plant gets rid of the excess through the leaves?  That's where today's photos come from.  It's amazing what you find out.  Every day's a school day.  I never thought I'd say that again after June 2014.
Better weather forecast for tomorrow.  Let's hope they aren't lying.