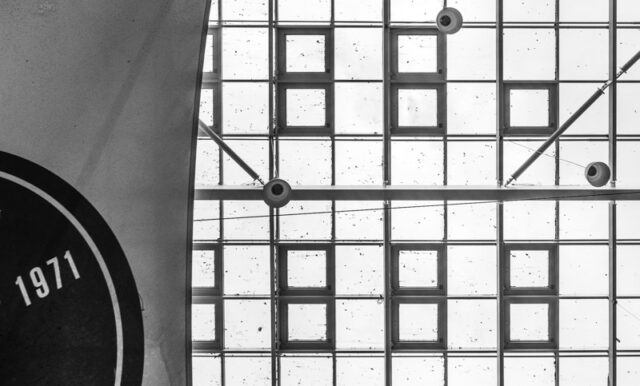 A second visit to Ravenscraig.
We had just left the house when the rain started, but it didn't linger. It was only telling us that it was still there, still wetting the ground, still watering thirsty plants, still wetting the washing that should have been drying on the 'whirly'. We picked up Shona and then drove out to Ravenscraig. Accidentally I took a different route which seemed much quicker than the one the sat nav thought was best. We drove past my old work place in Newarthill, now a housing estate with no sign of the huge factory that once stood there.
It took a bit longer for Shona to get her jag, this her second AZ jag. She seemed little bothered by the event, although she was probably relieved the the whole thing was over, or at least over for now. We drove back to Cumbersheugh and went for coffee in Costa at the end of the depressing Antonine Centre. I wondered, not for the first time, what Antoninus Pius would have thought of this concrete and steel monstrosity that now bears his name. Shona had insisted that she was buying today and we agreed that would be great. Even Costa coffee has improved since lockdown has been eased. For one thing, they've gone back to using real cups and saucers, not those big cardboard half pint tumblers they used when everyone had to do take-away. For another they simply fill the cup now, rather than attempt to fill the big half pint tumbler with water to make sure it was filled to the brim although they still only put a single shot of coffee in it. It wasn't just Costa either, Nero were just as bad. Today's PoD came from Costa. Looking up from my seat at the lattice of dirty windows and just the corner of a manky water stained 'sail' above the Costa cafe counter.
We sat and drank our coffee while we listened to Shona's news. Some bad, but mostly good. It's heartening to hear that she seems to be seeing a light at the end of the tunnel. It's a long tunnel, but it appears that the light is real. Then it was time to take her home and thank her for lunch.
Before we'd gone out this morning I'd made the dough for a Spelt and Walnut loaf. It had been proving for about four hours and was ready to be shaped into a loaf ready for the oven. Once that was done, I could turn my thought to dinner. It was to be a quiche filled with broccoli and chunks of smoked salmon, a recipe I'd pinched from Jackie. I didn't have time to make the shortcrust pastry for the base, so I drove up to Tesco to get some ready made. Bumped into Mrs Begg from CHS and had a few words with her. Back home I was happy to be led through the mysteries of making a quiche by Scamp and as soon as the bread came out of the oven, the quiche replaced it with a small apple turnover too, to make best use of the left over pastry. Loaf, quiche and turnover were successful.
Watched an hour of nostalgia on BBC 4. A Singers Songwriters compilation that we hadn't seen before. Wonderful music by singers we'd grown up listening to.
No plans for tomorrow. Today has been a day of passing showers, some of which took some time to pass by. Tomorrow looks the same.